For Sale - XB V8 Fairmont - Rolling Shell
*****Front Bumper Has been sold*****
Looking for Best offer to see that this old girl may get a second chance at life.
If still no interest will be selling off the parts on ebay and car will go to scrap.
V8 Engine, Gearbox and Tailshaft have been removed.
Body has Rust in front end, sills, rear quarters doors etcs. Chassis from firewall to rear of car appears really good still.
Still have full interior. Many parts have been removed but are currently in the shed.
Includes
- Chrome Bumpers with Overriders
- Rust Free Fuel tank
- Sill Guards
- Original Chrome Trim
- Rear Interior lights
- Complete Rear Lights
- Front indicators
More Photos:
Door and towbar not included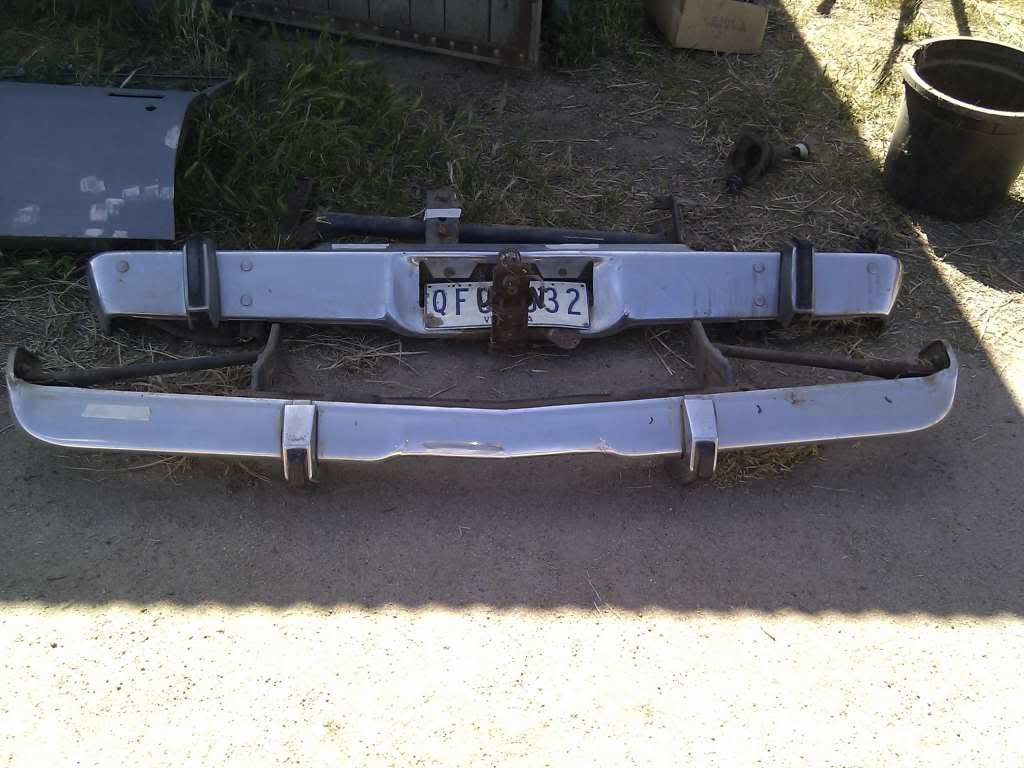 Door in photo not included:
Any more info, just ask.
Attachments:
DSCF4364.JPG [ 383.1 KiB | Viewed 35 times ]
DSCF4341.JPG [ 459.73 KiB | Viewed 33 times ]
DSCF4339.JPG [ 346.5 KiB | Viewed 35 times ]
DSCF4337.JPG [ 370.95 KiB | Viewed 27 times ]
DSCF4340.JPG [ 455.73 KiB | Viewed 28 times ]


Last bumped by Green_EF on Sat Nov 05, 2011 2:57 pm.