OK i want this gone now this week only $1000 with reg till january no rwc drive away i do have a pre roadworthy inspection certificate to show whats needed and iv got most to replace plus other items all will be included!!!
Hey all iv got a EF Falcon wagon white in colour its a 6 seat column auto 192,xxxkms , victorian rego till january
The car will come with reg and current RWC i have the list of items required as its been for a pre inspection...
Drives great make a great daily work hack or tradies wagon
I bought to help a family member but he decided to buy otherwise... HMMM...
So here she is il get more pictures soon
Looking at $1800 with rego and rwc as i have a few items to do for RWC brakes and few other items...

Either pm me or sms 0418562984 cheers

ok more pictures iv been a bit lazy with this so here we go...
also front and rear bumpers have some scratches as can be seen but included if ya fussy is another front and rear bumper also in white...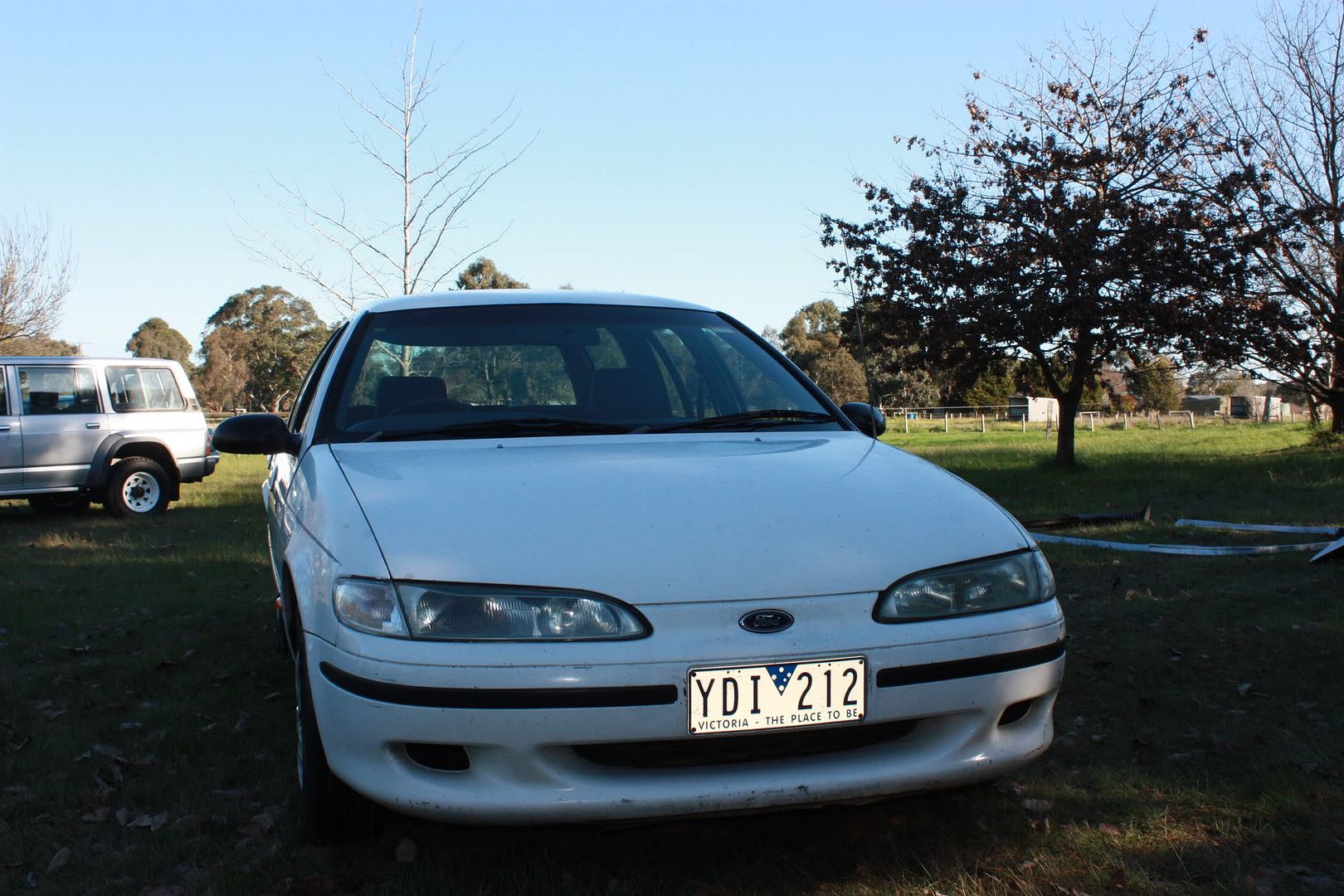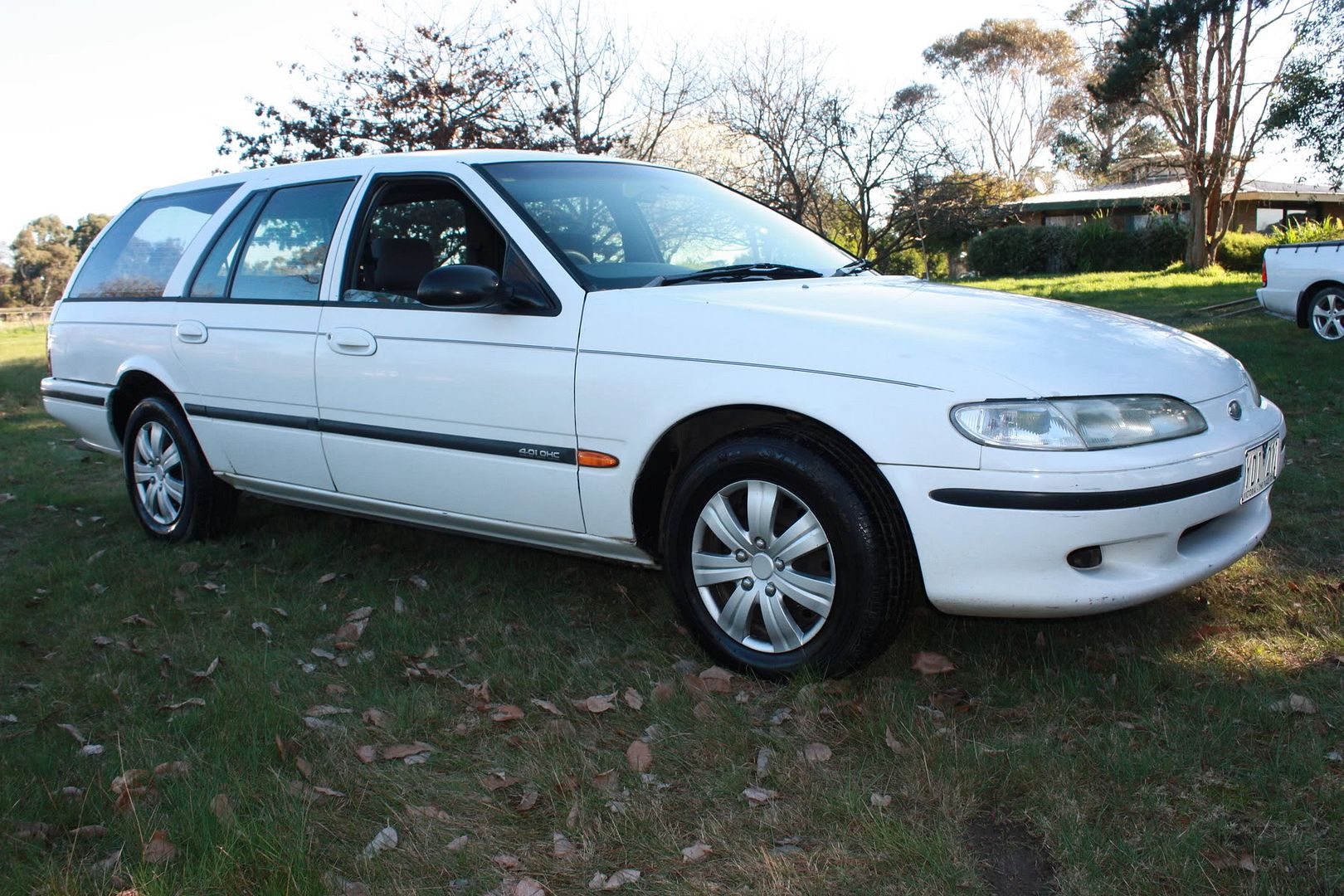 Last bumped by Ronza on Thu Aug 25, 2011 10:54 pm.