Model: 1999 Ford Falcon xh Longreach ute
Transmission: 4 speed automatic column shift
Loacation: South Sydney
Km's: 122,xxx
Price: 9,000
Contact: Alex on 0400 406 062 ( no private numbers and feel free to msg me) or email me at
alexclifford@live.com.au
Reason for selling: upgrading
Features:
- carpeted interior
- 20 inch zenetti kaotic rims ( probably need new tyres) and adaptors/spacers
- Altezza tail lights
- 5% tint on back and quarters and 15% on door windows
- Custom red and black seat covers
- carpet all round for the tray
- plastic tub liner as well as rubber mat
- 2 tarps
- a decent sound system (pioneer headdeck, 4 inch mtx replacing old ones, 6 inch 3way splits in custom pods in doors, kicker 10 inch slimline sub and kicker 650 watt 4 way amp)
- An extra set of pedder sports shocks and springs (will lower the car an inch lower int he fornt)
- Also included is original head deck, original tail lights and globes, 4 inch speakers, original rubber flooring and weather shields for windows
- just got a year rego!!!!!!1
- towbar
The car is a 1 owner car and is mechanically A1. The body and paint are in excellent condition for its age, it has been serviced every 5000 km's since new. The car has being lowered an inch in the front and 3+ inches in the rear. The 20's are of the car due to needing new tread. The sub and amp as well as the 20's will only be included if I get the right price.
Please call, msg or email me as i don't check my private msgs on the forums to often.
How it sits now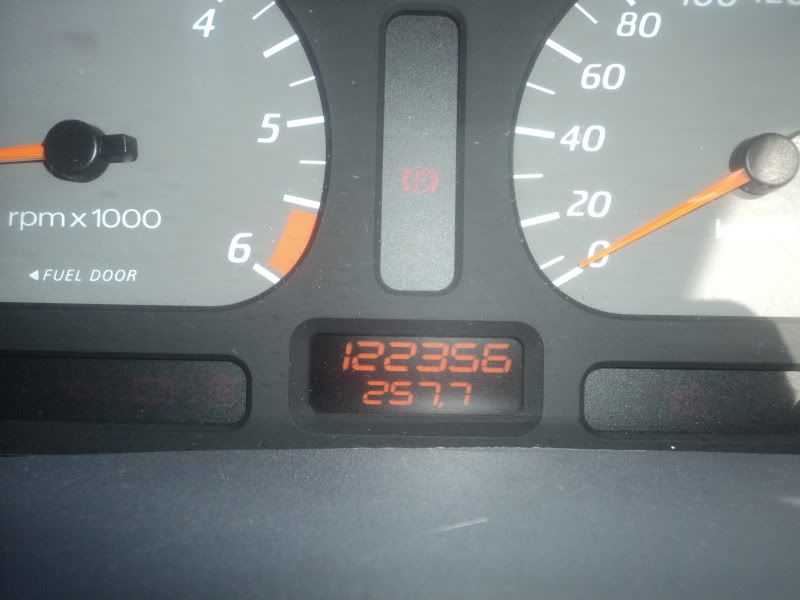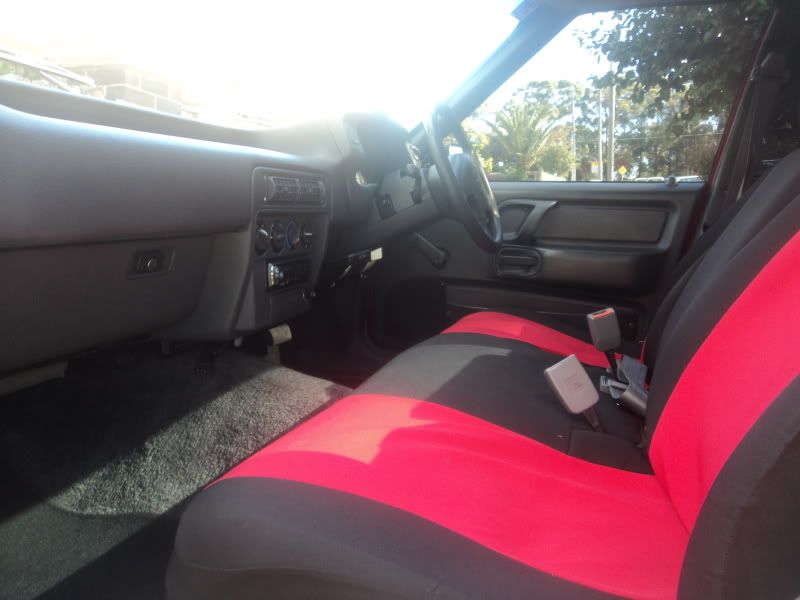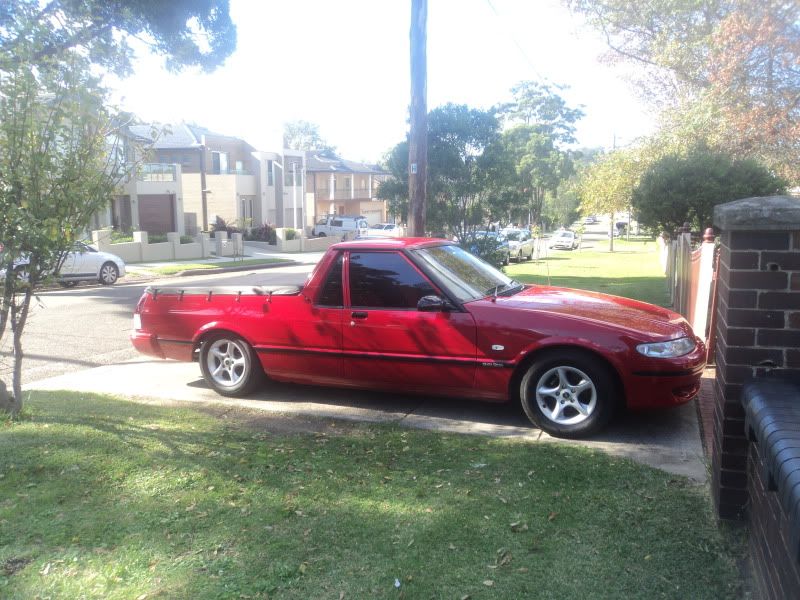 With the rims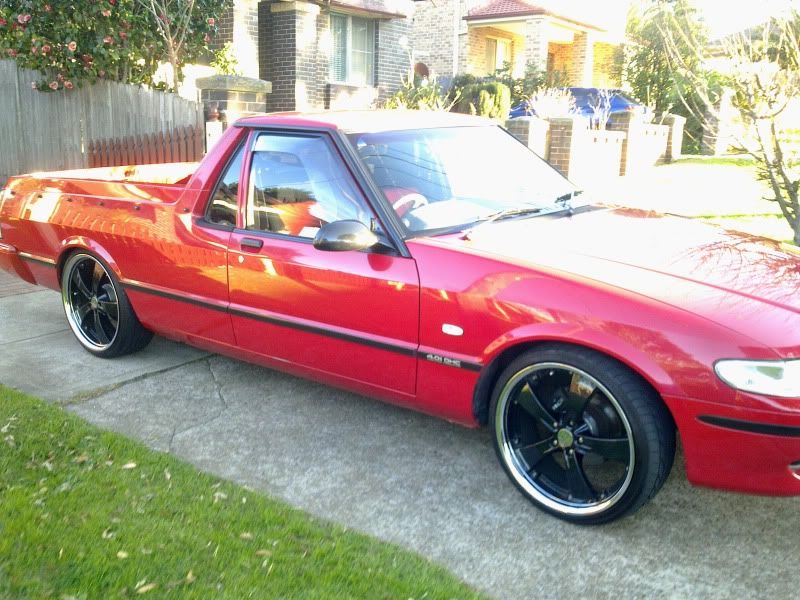 Last bumped by boneyal on Tue May 03, 2011 10:27 pm.