Hey all, i have up for sale 2xcars, would prefer both to go with each other, but if not willing to seperate,
The First one is the EL Futura, i bought it with intentions to get it on the road, but the wife got a car for her birthday so it has sat around and done nothing. It has 185xxxkm on it, motor doesnt make any noises on start up, even after 3 months of not starting, fires first go all the time, looks like it has been looked after, still has coolant in the header tank and hasnt leaked a drop since i have had it.
The paint is a bit s**t house, as per pictures, has a fairmont bootlid,drivers door and front two gaurds, lower sill has a bit of damage but nothing too bad.
The interior, the air con is cold, steering wheel will need replacing, has fairmont ghia leather seats, drivers is the worse out of them all,appears to been a smokers car as-well, the indicators don't flash either and needs a new power window switch
From what i can gather it will need new brakes, bonnet and boot struts,maybe shocks,indicators fixed up, and a new exhaust for a roadworthy.
The second car is a EF Fairmont Ghia, has a 2.5inch exhaust with twin dump tips, tickford head, although will need shaving and the bolts that hold the cam down are F**k, might need retapping,hasnt got the ECU anymore, the motor was rebuilt but done the head gasket again, has all brand new hoses and radiator.
The carpet,seats,are in the car but water damaged due to cats ripping the car cover off, it is the same colour as the futura which is a bonus.
Any questions reply here or msg me on 0400 387 226
I am after $1000 for both, but i am negotiable
The Futura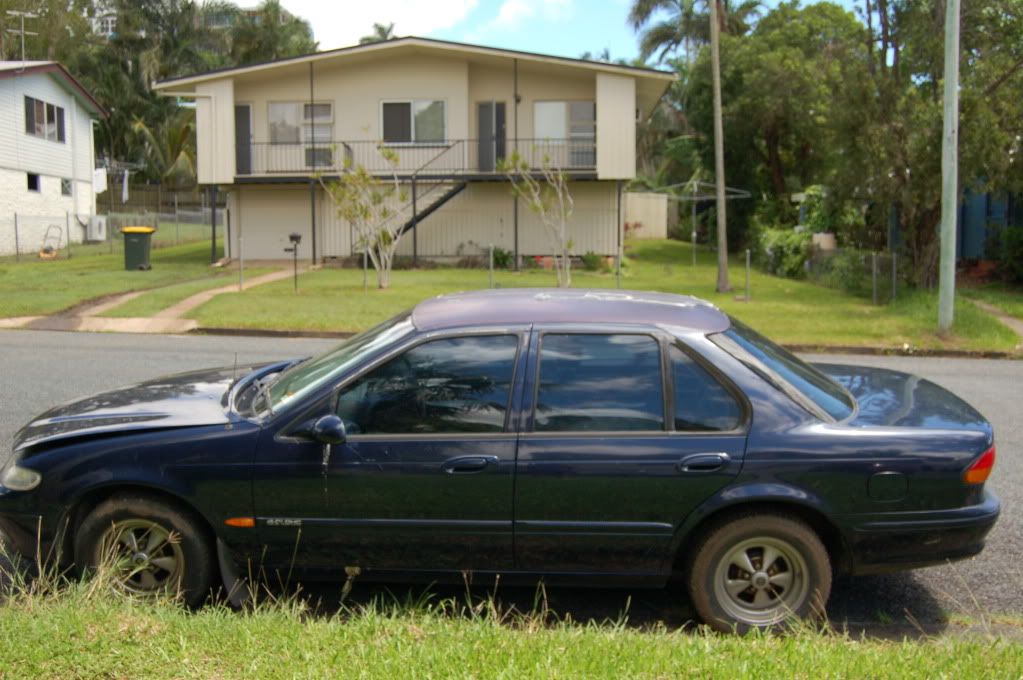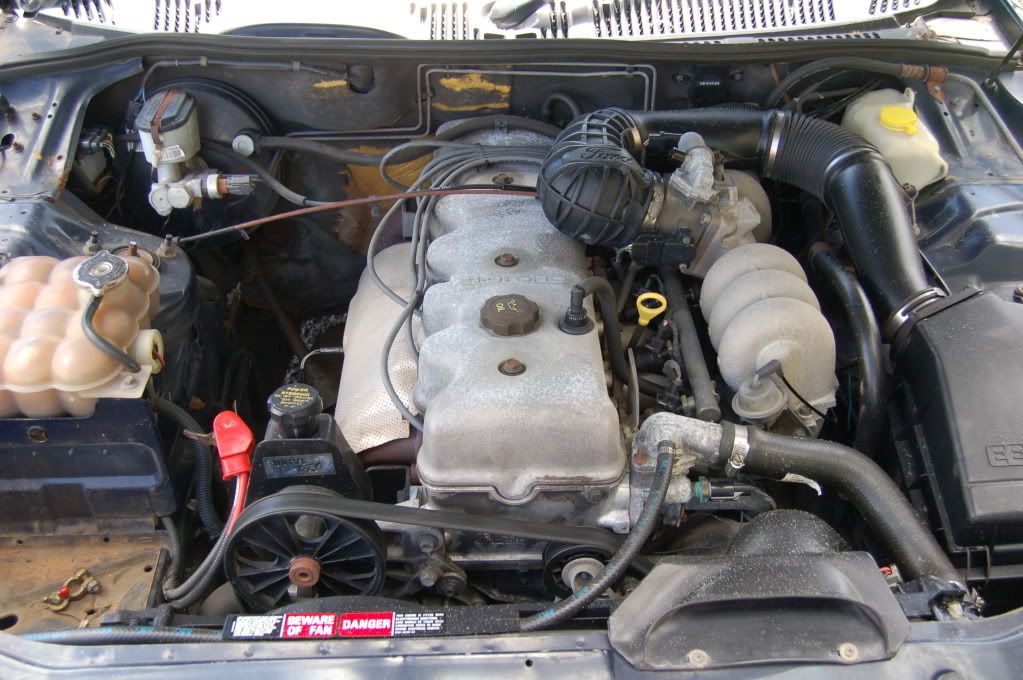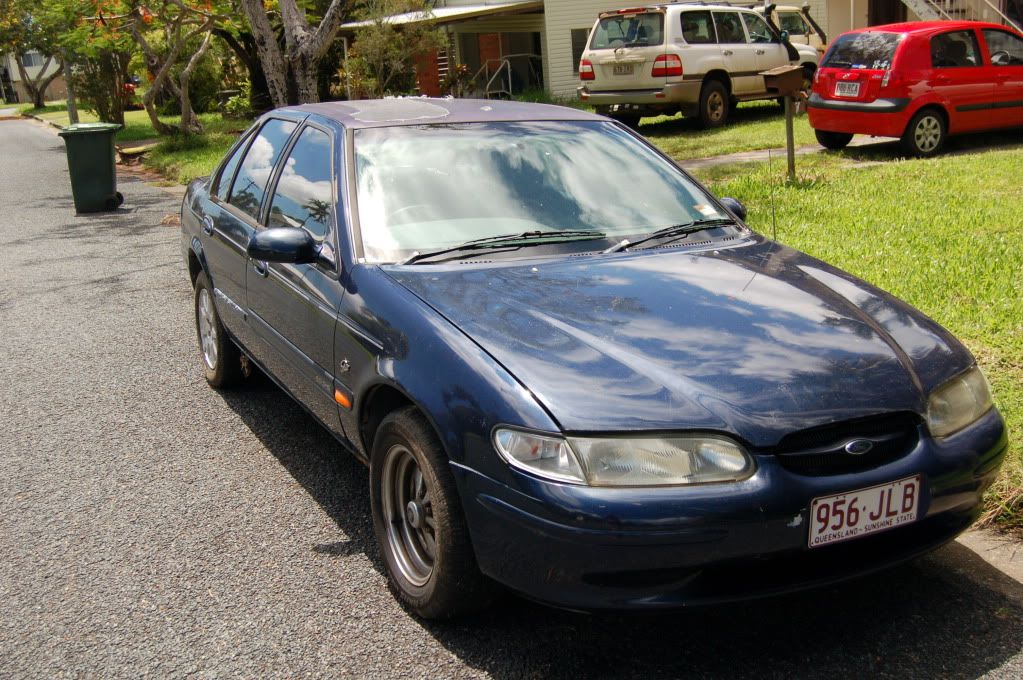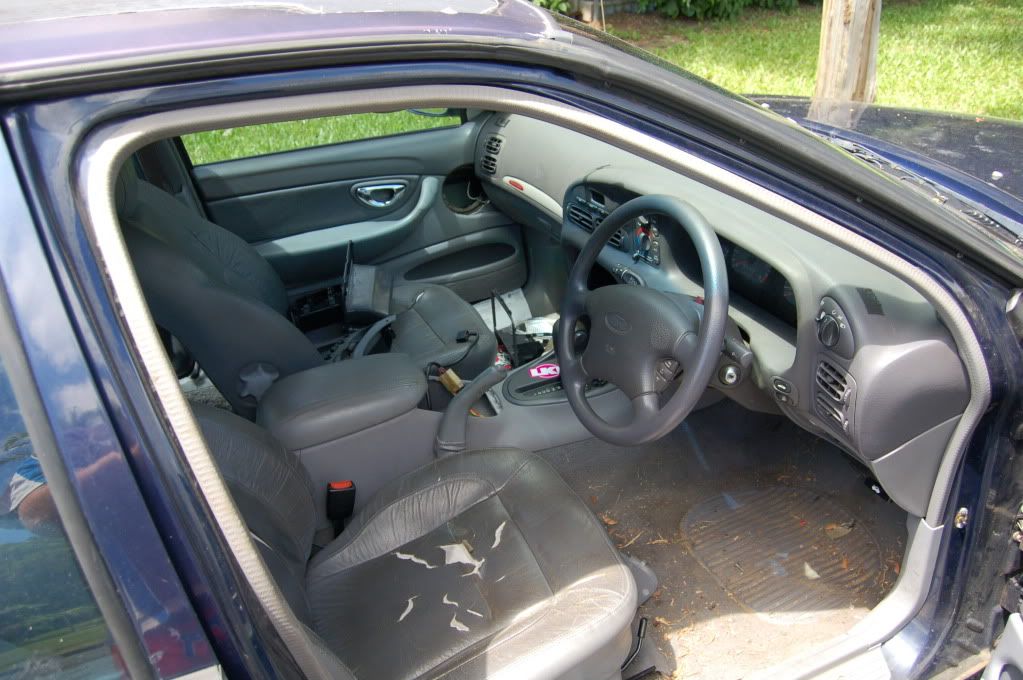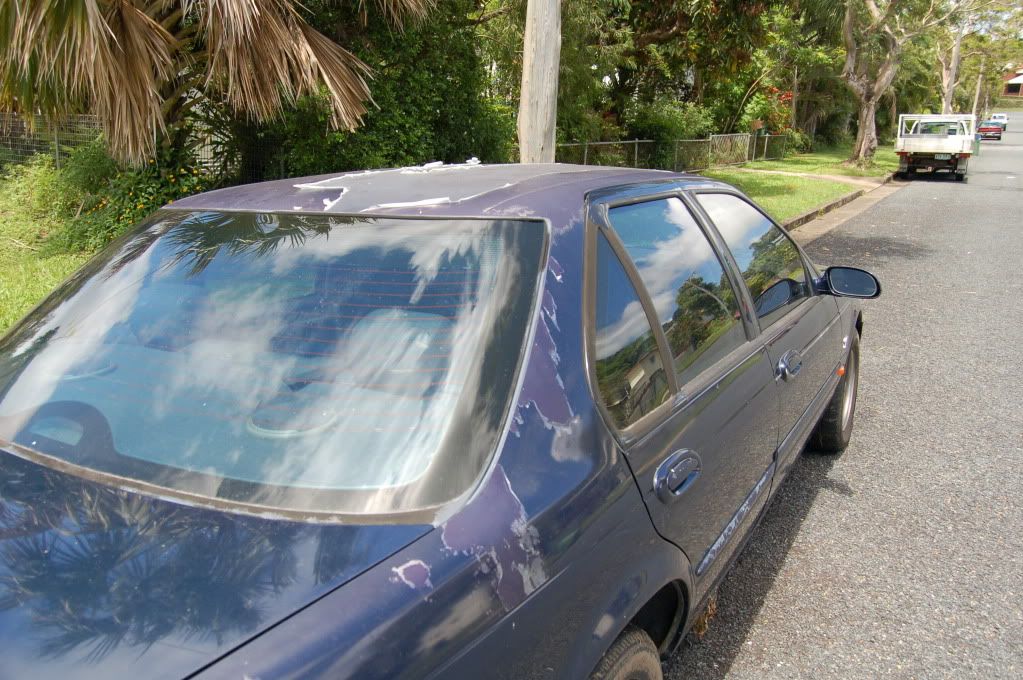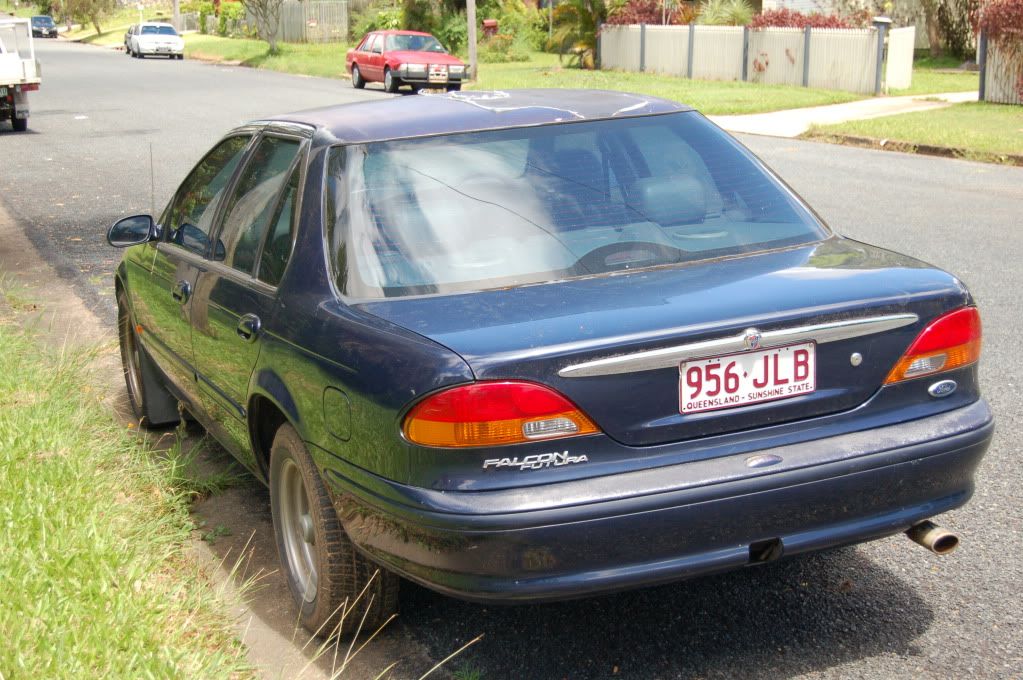 The Fairmont