Hi all
Well seeing as though we are selling the Fairmont the set of factory manuals I have for it will not be of much use to me now. They are the full set of 3 factory manuals.
These are the exact same set of manuals I bought off Nicko a couple of months ago. They got here , I opened the box had a quick filck through them , put them back in the box. I have not used em and they are in immaculate condition.
After $150 + post for them. Thats what I paid Nicko for them and they have not been used.
PM me here if interested. Better still buy the car and you can have em!
First in best dressed.
Matt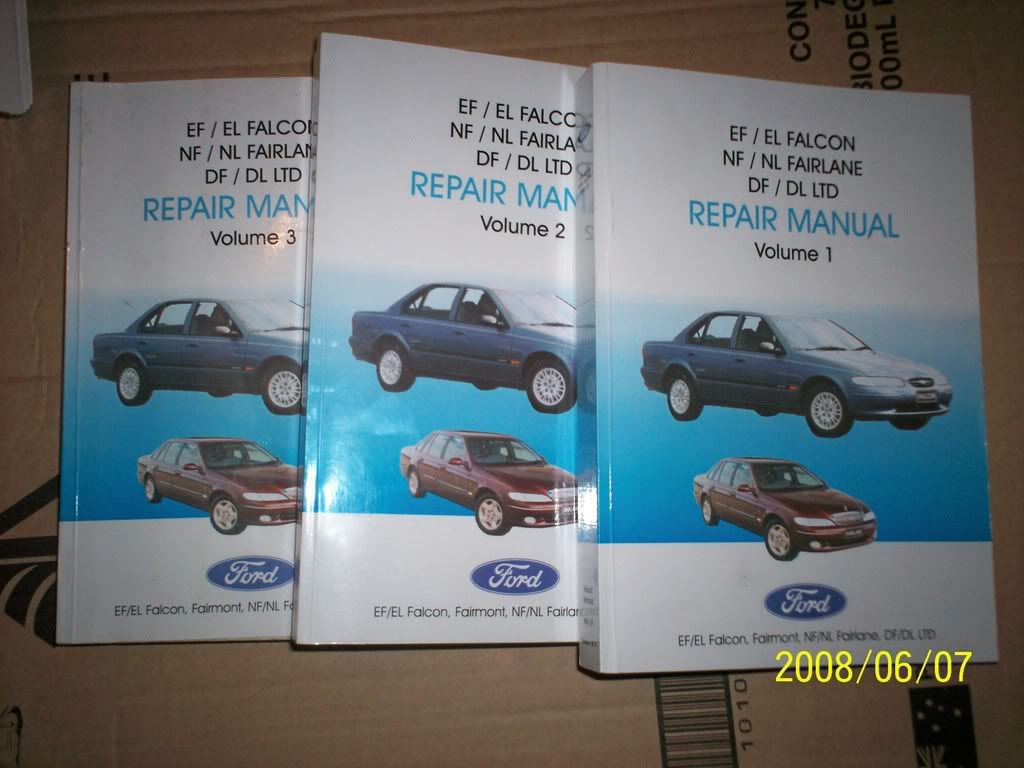 _________________
xr6turnip wrote:
More people paid for a ride in a VT commodore then an AU Falcon so the VT is superior.
Based on that fact my Mum is the best around!
Last edited by Matt_jew on Sat Jun 07, 2008 8:58 pm, edited 1 time in total.