Hi,
Up for grabs is this SP 3/8th metric socket set. It includes:
- 15 sockets (8mm-22mm)
- 10 Deep Drive Sockets (10mm-19mm)
- 1x 15mm Ext. Bar
- 1x 150mm Ext. Bar
- 1x 3/8 Breaker Bar
- 1x 3/8 Ratchet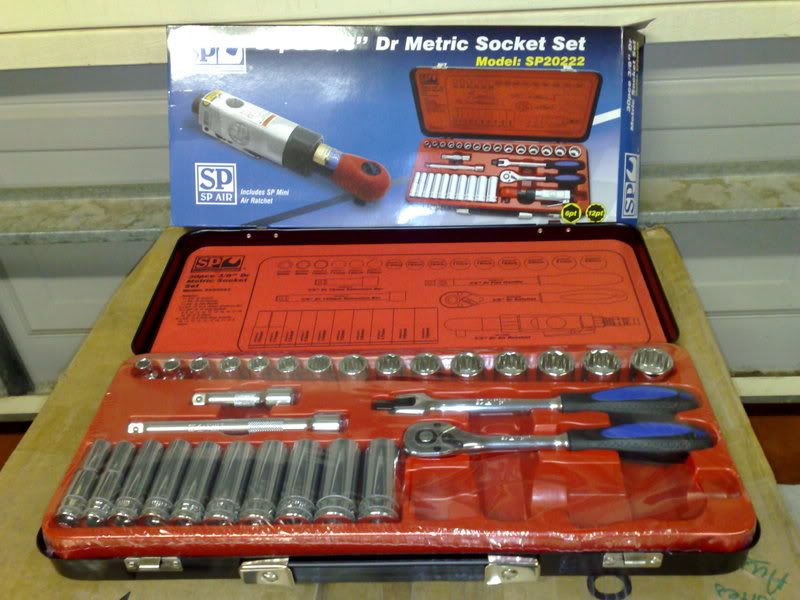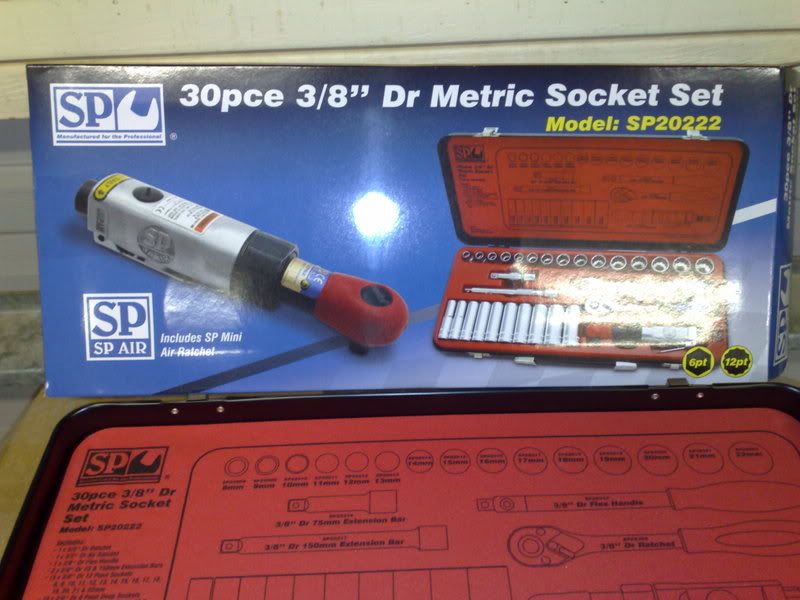 Does Not Come With Air Ratchet
This it brand new and as seen in the pictures it is still wrapped in plastic and only the air ratchet has been removed.
Comes in its original metal case and full colour box. It is not damaged or used in anyway.
Also it is covered under SP warranty.
Lastly this is not "hot" i purchased this last week for the air ratchet only and have no need for the rest as i already have a 3/8 set.
If there's anything more you want to know then feel free to ask.
$150
_________________