I'm wanting to upgrade to a Digital SLR camera so my current digital camera is up for grabs!
I'm asking $240ono. I payed $500 for it not even a year ago.
It's an awesome camera for people who want great quality photos with point and shoot simplicity. The movies and sound that the camera takes are incredibly good quality as well!
Here's info from the site...
Features:
# 7 Megapixels CCD & RP II Processor
# 10x wide angle optical zoom lens
# CCD-shift Image Stabilizer
# ISO 64/100/200/400/800/1600
# Dual shot mode (natural light & flash)
# Face detection + Auto red-eye removal
# 2.5" LCD screen
# Memory cards - XD, SD
10x Optical Zoom
With its versatile high-quality zoom lens, the FinePix S5700 is ready for any shooting scenario.
Face Detection
Innovative Face Detection instantly identifies faces in the scene and automatically adjusts focus and exposure to ensure beautiful people pictures.
Dual IS (Image Stabilization)
A CCD shift image stabilization mechanism operates in tandem with high sensitivity to minimize blurring caused by camera shake or subject movement.
Compact Body with Ergonomic Grip
An ergonomic grip and rubber finger pad make it easy to hold the camera steady and operate the controls with one hand, giving you the flexibility to point and shoot smoothly and effortlessly.
Box Contents
# Digital Camera FinePix S5700
# 4 x AA Rechargeable 2650 mAh type batteries
# Shoulder strap
# USB cable
# A/V cable
# Lens Cap
# Lens Cap Cord
# CD-ROM
# Owner's Manual
# Matching bag

And here's a couple of snaps I took with it... The quality is not as good as the originals thanks to Photobucket's compression methods...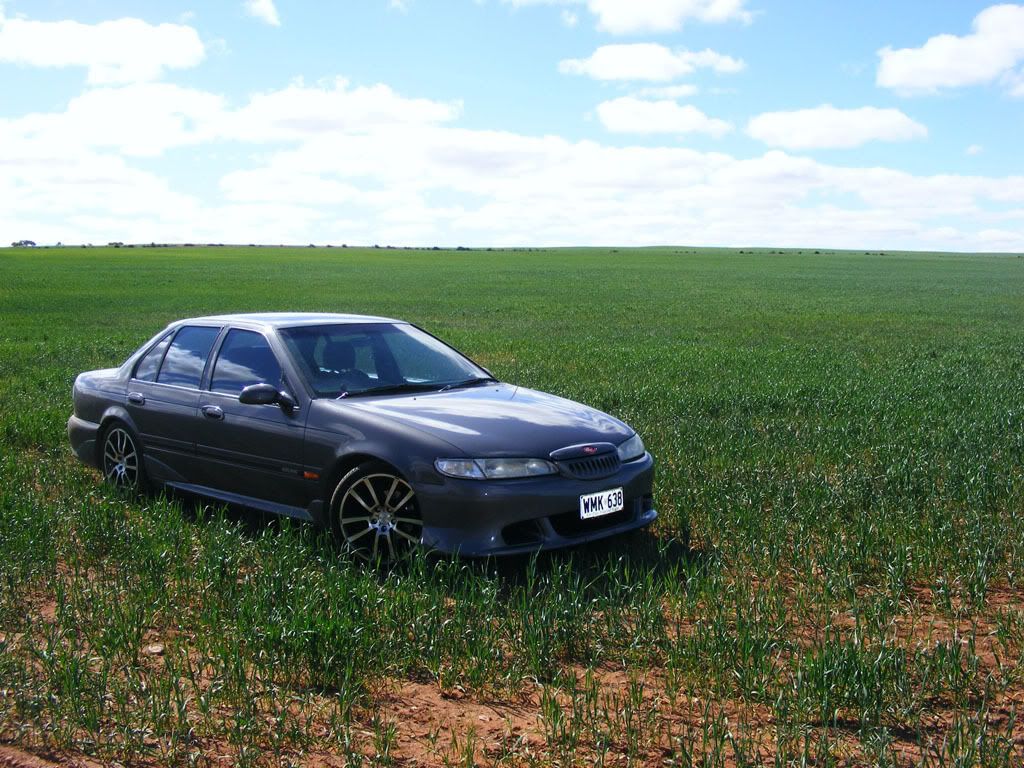 Last edited by MoNGooSE on Mon Aug 25, 2008 7:15 pm, edited 2 times in total.