rushed wrote:
got mine today (with pos stops) and good just holding it in your hand it has a MUCH shorter shift, yay.

now to fit the darned thing.... ill chuck some pics up by tommorow arvo on the process if anyone wants to see it i fumble my way through it. ill be pritty much following
Timmeh's guide at the start of this thread though...
G`day,
Glad to hear you like it.Once you have it installed you will be surprised how much better it is. Dont forget to follow the instruction for setting the stops.Its pretty easy.If you have any problems please dont hesitate to call us on 9747 0500. or my mobile 0400 047 488. Or even contact Bomber as he is a seasoned expert now. He is a legend.
Then once fitted , follow your own advice for happiness.
Pull a gear,drop the clutch and big smiles.
Cheers
Craig
_________________
Billet Products Australia
2/2 Collins Rd
Melton 3337
Victoria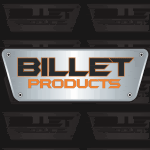 Ph- 03 9747 0500
sales@billetproducts.com.au