I have been offered another car that better suites my needs and as such am thinking of selling my car to get it.
i have owned this car for a bit over 3 years, where i took it from a stock car and basicly replaced everything on it, turning it into a very nice car to drive.
Car has plenty of power, will take on most things, gets around those p-plate rules rather well too, also due to the way it looks even when i was on my p's i never got harrased by the boys in blue while driving it, yet attracts many a complement.
i have put soooo much time, effort and money into this car, it will really be sad to see it go, so im offering it here first as idd rather see an enthusiast/member get it.
you wont build half this car for the asking price, all the hard work is done.
BASICS.
1994 december build
EF Falcon Gli
6cyl
Polynisian Green
360,000km (95% highway, not many parts on this car are from factory build date)
rego till septeber
DETAILS.
**ENGINE*
*
-reco'd EF bottom end, almost 2 years ago.
-ALOT of headwork, mechined for;
--larger stainless intake and exhaust valves, double valve springs, extensive porting, exhaust flows 100% of intake ect...
-headgaskit was last changed 10,000km ago (to fit new head, didnt break)
-RPD R3 camshaft (0.590" valve lift)
-Vernier cam gear
-tidied up/lightly ported BBM
-69mm bored out throttle body
-hightech headers
-2.5" exhaust, very raspy note, sounds like a six should
-3" stainless intake with K&N pod attached, with 3" cold air feed from front bar
-AU injectors
-tidied engine wiring loom
-always run on 98octane fuel
-ECONOMY, 9l/100 highway, 11.5avg trip computer tells me
-in the area of 160rwkw, much more potential with a good tune
**Driveline**
-EA T5 Manual gearbox
-6 bolt flywheel
-xr6 spec clutch
-billit ripshifter (with pos stops)
-EL 3.45LSD, very tight, fitted with EF XR arms
**Handeling**
-lowered on king superlow(f), low(r)
-kyb short stroke shocks
-whiteline swaybars front and back
-many bushes replaced
-DBA Slotted Rotors
-camber/caster kit
-16" FTR's with 225 rubber on them, fronts 90%, backs 90% (has 16" FTR spare 90%)
**Interior**
-CUSTOM Ivory with black double stiching interior, Looks and feels GREAT.
-dash and almost all interior plastics died/sprayed satin black
-power front windows
-CUSTOM Electroluminecent Dash, adjustable, blue/green and intesity from off too filling car with colour at night.
-trip computer
-Alpine cd/mp3 headunit about a year old
-Alpine 6" s-type fronts
-Alpine 6*9" s-type backs
**Exterior**
-paintwork in good condition, both sides resprayed about a year ago, boot does have clear peeling due to somthing being poored on it.
-Rare factory gli style clear side repeaters
-Mirrors painted body colour
-all Black moulds on doors/around screens re-sprayed gloss black
**points to note**
-car was fitted with gas system, tank and mixer were removed, and put in the garage, will be supplied with car if wanted.
-airconditioning not working, as aircon radiator and condensor were removed, never got around to getting replacement ones, doesnt cost much to replace, time has been my issue here, hasnt bothered me tbh.
-for roadworthy, stock headers/cat can supply headers, stock height front springs, maybe steering wheel, should get it past a tough mechanic.
-just done a major service, all oils/filter, pads etc etc
-this car with a pair of semi's, a tune, and a decent driver should pull a high 13, which if you didnt know, is bleeding fast for an n/a 6, would be around low 14's atm
**price**
$5500
with September rego, no roadworthy
located near Essendon, vic
Inquiry by PM please as i cant always answer my phone.
contact number
0433 546 754
**PICTURES**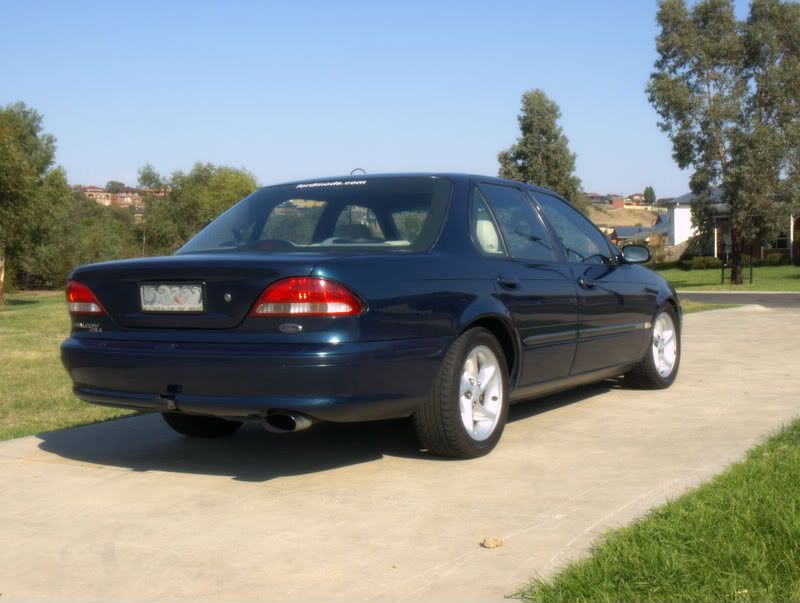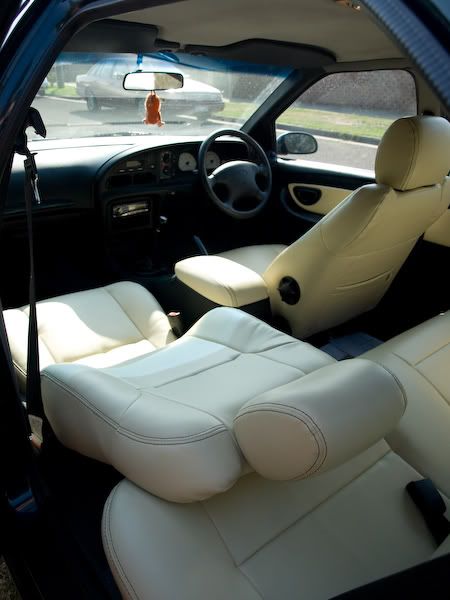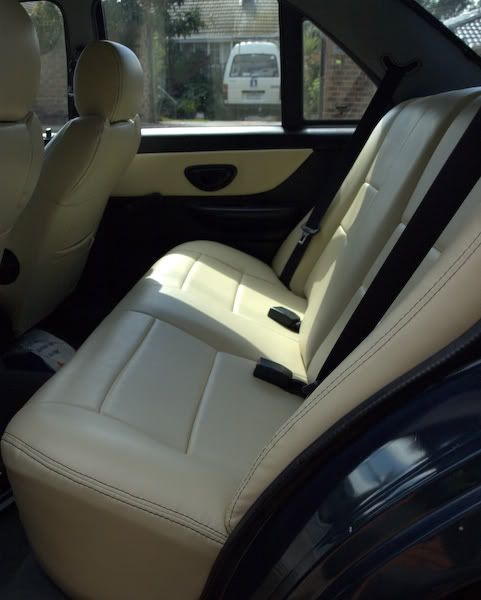 Last edited by rushed on Wed Sep 09, 2009 7:30 pm, edited 3 times in total.