Selling my Ford EF2 Futura, 96 model.
I'm Selling The Complete Car.
Car Runs Well, Drives Good, although if you didnt want to spend the money, it would be a great parts car.
Comes with:
- HRT(not holden racing team) Extractors --------------
- Lukey 2.5" Exhaust (Catback) } cost me $1200
- 200 Cpsi Bushranger Cat ---------------------
- Stock Tail lights, with a little crack in the right one.
- 16" El XR Rims (5 Set) with 90% tread on 4, spare is bald, Rims In good Condition.
- almost brand new reco engine done 8,500 ks (cost me $680)dash clock on 228,000 ks
- transmission (Auto) good condition except torque converter(worn)
- diff is starting show signs of wear (not from miss use, but age)
- Saftey Intergrated BullBar, (Rare - Wired to Airbags) Valued at around $500
- Body Paint in good condition, except the centre of the boot.
- interior in good condition, upholstry undamaged.
- New Suspension (Shocks)
- New Set of rubbers and bushes through out the car
- New Radiator
- Awesome Regassed Aircon
- Full Books aswell and history
- Never Been Pranged, Straight Body. Cept A nick in the boot, and the passenger from quater panel
- ABS
- Pioneer head unit "plays CDs" .. little old but works
Selling car with:
Dual Exhaust tip
secondary front bumper (few cracks, was going to instal myself after i fix it..)
a dented passenger quater panel for spare.
a Gregorys "workshop manual"
a set of stock rear tail lights, right side has a small crack.
**all optional of course**
Problems.
- Needs new Wheel Bearings
- Needs a Lower Ball joint
- Semi sure the tail shaft - Diff area will need looking at
- The Power Window fuse is loose and needs an auto elec to look at(Windows Work Still just fiddle with the fuse)
- There is a Bit of a Leak of coolant From a Welch Plug (i must have done that when i installed the engine.
- Got word The Rear Main Seal Has a Slight Leak.
- i think that is about it, other than most things you find in a 14 year old car
- Probably going to need new Brakes
Now The Reason for sale is simple. I got approved For a Loan For A New Car
This car had done me well i have fixed most of the problems with it since i owned it.
Upon the 14 Months i owned it, i didn't Hammer the Car, i regularly Changed Oils, Coolant, Seals.
When i bought the car i had no idea most of it was " a Pile of Crap" Most of the Things listed Up There i fixed and got fixed.
I Will Leave The Car Dirty in the engine bay So You Know Exactly What Is Going on, if you come to inspect.
Bottom Line.
Great First Car, if a few $ spent to fix.
If not Excellent Parts/Project Car.
I Was looking for Around $3200 ONO, (just throw a resonable offer my way not to worried)
Contact Me Via call/Text 0417047490
Email me at
Lyndon.bt@gmail.com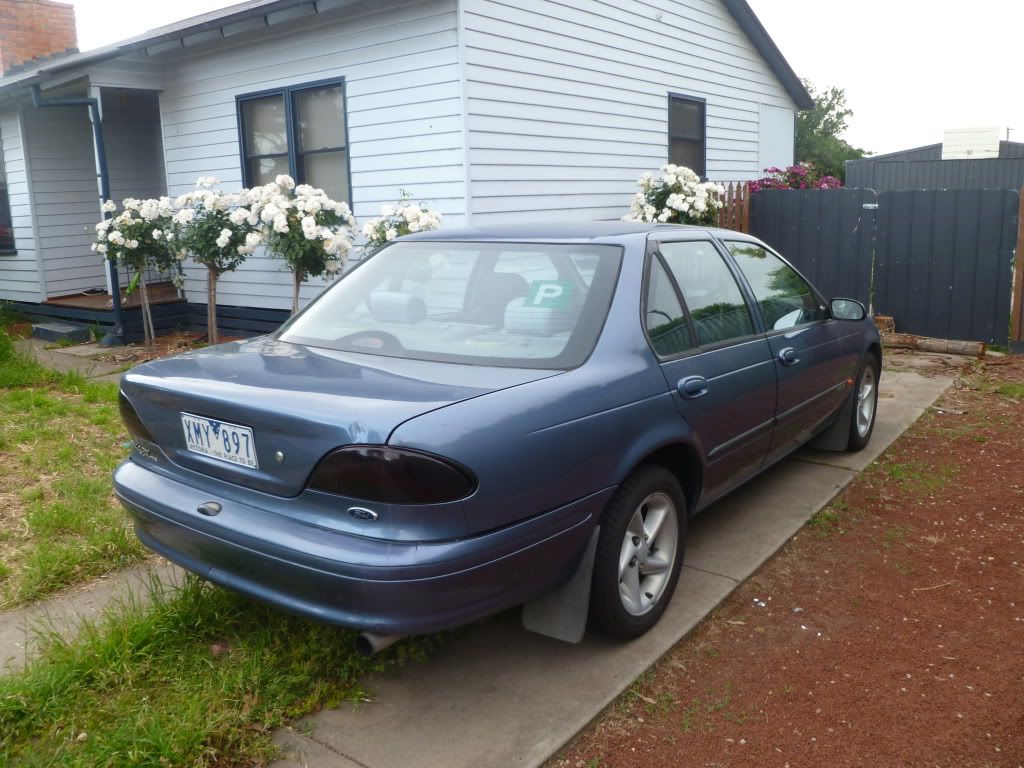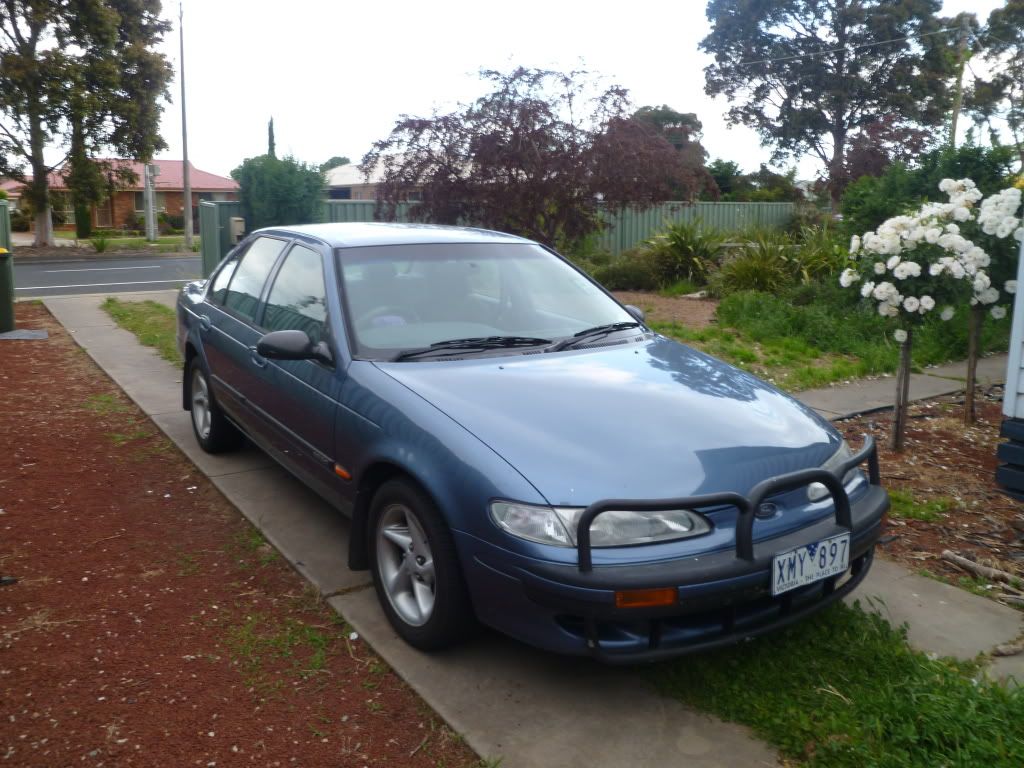 http://s286.photobucket.com/albums/ll10 ... n7000/car/