ok this thing needs a trailer to be picked up from Ingleburn NSW
basically its a Fairlane shell (roof crushed) with standard diff, auto gearbox and engine (all the rest has been stripped except for front end) so still in rolling condition!
running gear bar rear shocks is untouched!
this gear has only done 175,xxx klms!
$350 firm come get it by this Monday or it WILL be gonsky!
willing to swap for anything you might have i.e mags, laptop, motorbike or anything.....try me!
contact Harv 0404 559 240
the following pic is what it use to look like and yes i do have many dash parts left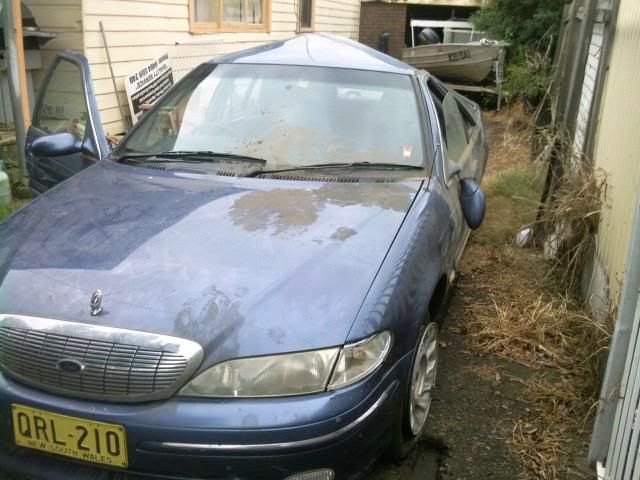 Last edited by familybus on Sat Feb 20, 2010 11:56 am, edited 2 times in total.