I built this box myself specifically for these subs, it is made from 18mm MDF and is completely sealed and carpetted with 2x 3''x9.5'' ports (as per recommended by Soundstream). The subs are wired up for a 1ohm load using 12ga cable.
Subwoofer Specifications:
RMS Power (Watts): 600W
Max Power : 1200W
Voice Coil Size: 2.5"
Impedance: Dual 4 Ohm
Magnet Weight: 120 oz.
Frequency Response: 30-400Hz
Fs: 24.8Hz
Qes: .53
Qms: 3.905
Qts: .467
Vas: 58.5 ltrs
SPL: 84 db
Mounting Depth: 6.5"
Recommended Box Type: S/P/BP
Cast Aluminum Basket
Hand Laid Pulp Paper Cone
One Piece Gasket/Tall Rubber Surround
Large PP Injected Dust Cap
Dual Stacked Magnet Assembly
Dual 4 Ohm 2.5" EISV Aluminum Coil
Vented Back Plate
The box is seperated into 2 compartments with a nett volume of 1.75cu/49.5litres each andtuned to 30Hz. Rubber tape has been used where the speakers and connectors mount to the box.
I was running these off a Cadence A7+HC Monoblock amp feeding ~1400wrms in the boot of my EB Fairmont..... these subs seriously pump hard.
Price- $500 complete or $200each sub and $100 for the box.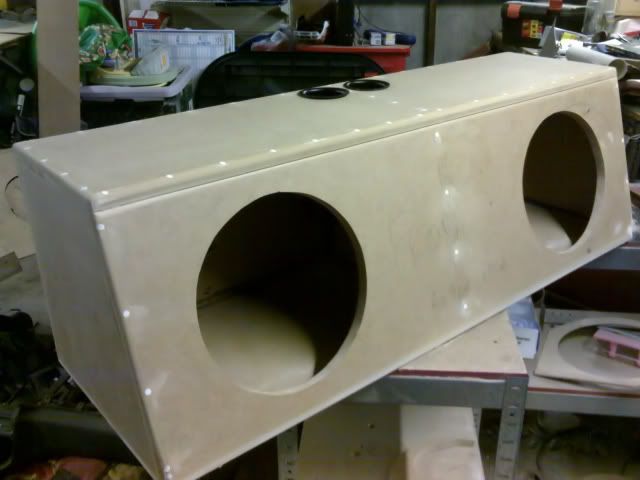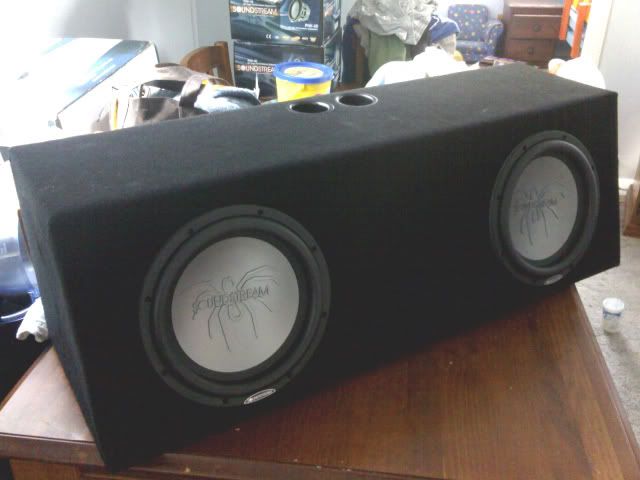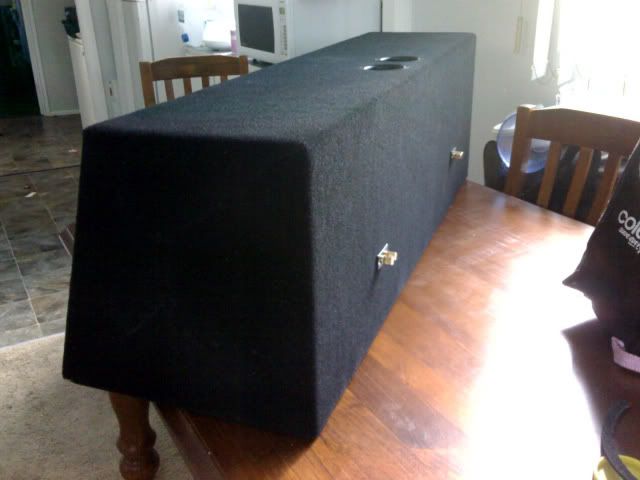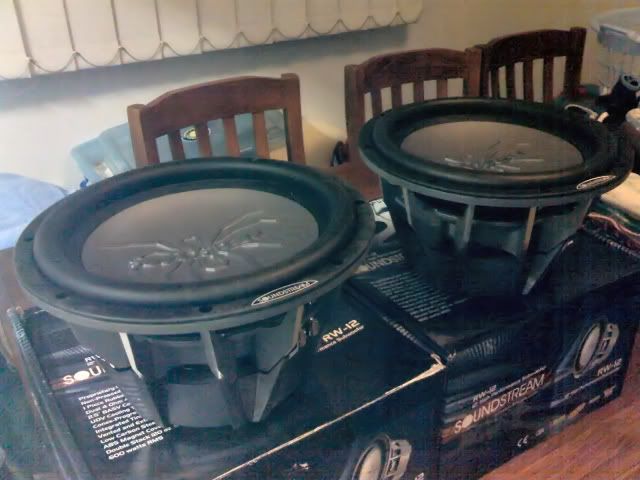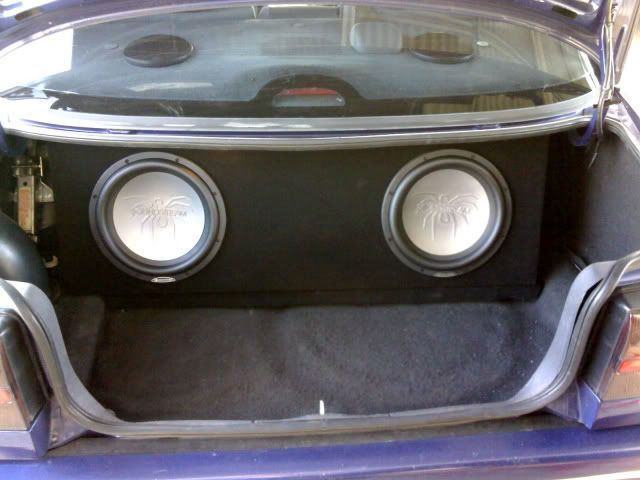 _________________
The voices in my head don't like you.
Last edited by Jastel on Wed Dec 12, 2007 11:17 pm, edited 1 time in total.