Item:
EF GLi wagon
Price:
$800 with rego, no rwc. I won't be parting this out but am negotiable on price
Description:
I've had the car for 3 years now, and due to a change in lifestyle I need something a bit newer. Professional image & all... So the wagon is up for grabs as I can't justify having a 2nd car. It's ideal as a station s**t/runaround or for hauling stuff long-distance.
The good:
* 4 near-new (99% tread) tyres
* recently professionally cleaned/flushed radiator
* 3yo LPG system, 12L/100km economy
* Replacement motor (220,000km, start of this year)
* Has 100w spotties mounted
* Auto runs strong & has been looked after with regular service intervals
* Diff is A+
* Has a towpack
* Comes with roofracks & cargo barrier
* Pioneer MP3 player & speakers (can supply original GLi tapedeck + code if wanted)
* Has rego until June
The bad:
* Ignition needs fixing, haven't gotten around to doing (car starts no-worries but looks very, erm, "stolen")
* Water pump needs replacing
* Front is stoneblasted, rear bumper sags a little, but body in generally good condition.
* I have not kept it clean on the outside, but the seats are kept clean.
The ugly:
* The whole car
Location:
Sale
Pics:
note these pics are a few months old now, car now has fuel cap refitted & new tyres. Hubcaps have been pinched :banghead: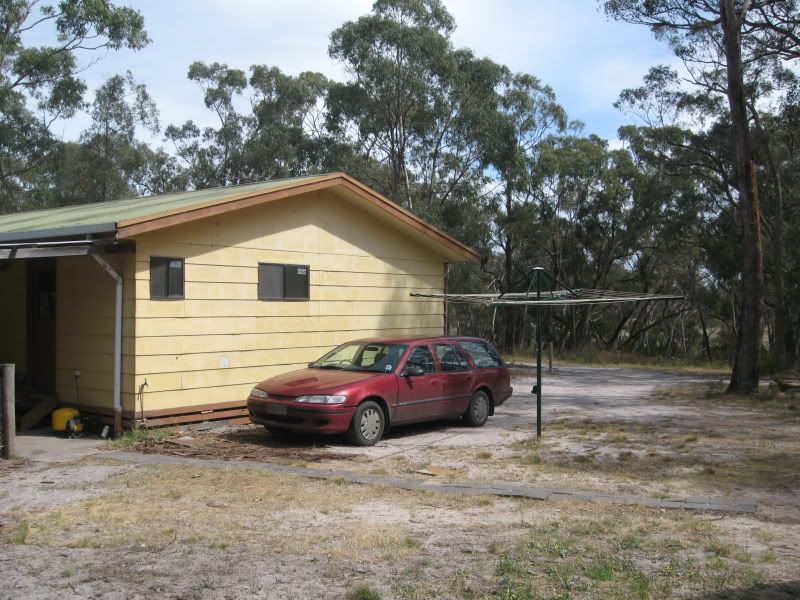 Any questions PM me for my mobile # or just PM/post in here. Cheers
Last edited by Ghia5L on Wed Apr 07, 2010 11:47 am, edited 1 time in total.