That's right, these are up for sale.
Rims have a few gutter scrapes, nothing major.
They seem to be pretty rare, they don't get around very often.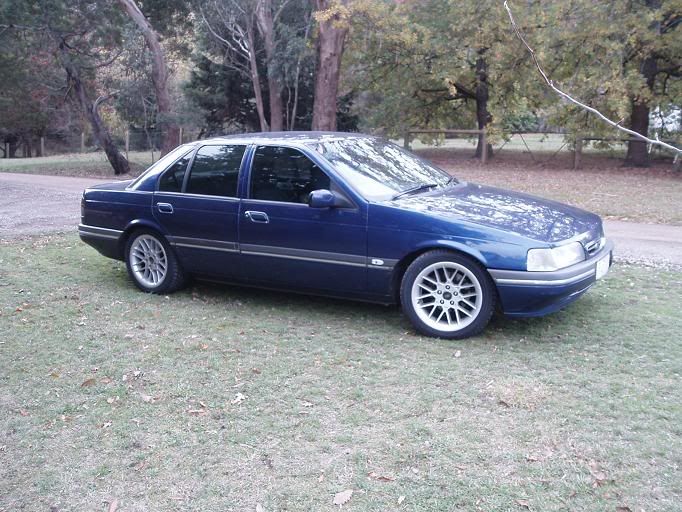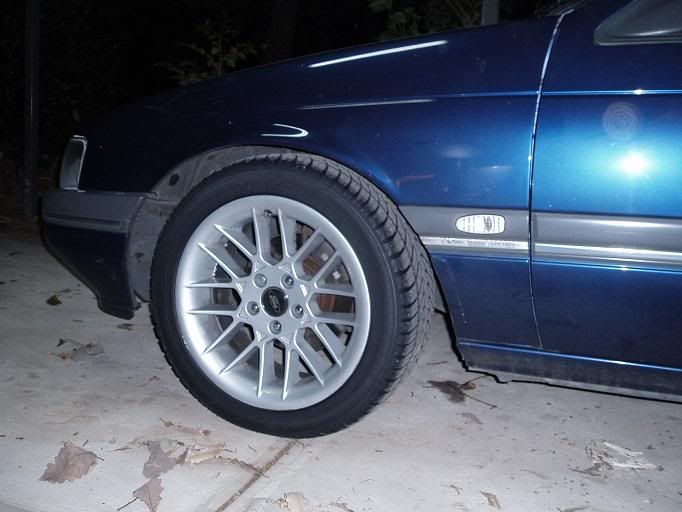 3 'Ford' centre caps, one gone MIA
Tires are 'Sava Intensas', 234/45, 2 have been on the car for a few months, barely worn, other 2 will be brand new (Got cuts from guards in accident, got conned into 'tire insurance' by Beurepaires when I bought them, so I'll be taking advantage of that
)
$800.
_________________
ED XR8 Sprint - S-Trim, V500, 249rwkw
BF MKII F6 Tornado - 237rwkw
Last edited by Steady ED on Wed Jul 19, 2006 4:49 pm, edited 1 time in total.