Hi peoples
Im selling off the turbo blades that were on my ED when I got it. They need a clean up but are in pretty damn good nick. The spare has never been on a car amd still has the original factory tyre with the nibs on it.
All tyres have over 50% tread on them. The fronts are scrubbed on the inside pretty bad from an alignment issue but they are still legal.
Pick up only unless you organise a courier to come to my door yourself.
After $140 ono for the 5 of them.
They also include the full set of 20 long shank wheel nuts to fit.
Also selling the set of 5 EB Fairmont ghia mesh wheels I have here. They need a good clean but are in good condition. 3 tyres have about 50% tread the other 2 are toasted. They are the standard 15" ones.
Im after $100 ono for these.
Pick up only unless the courier that you organise comes to my door.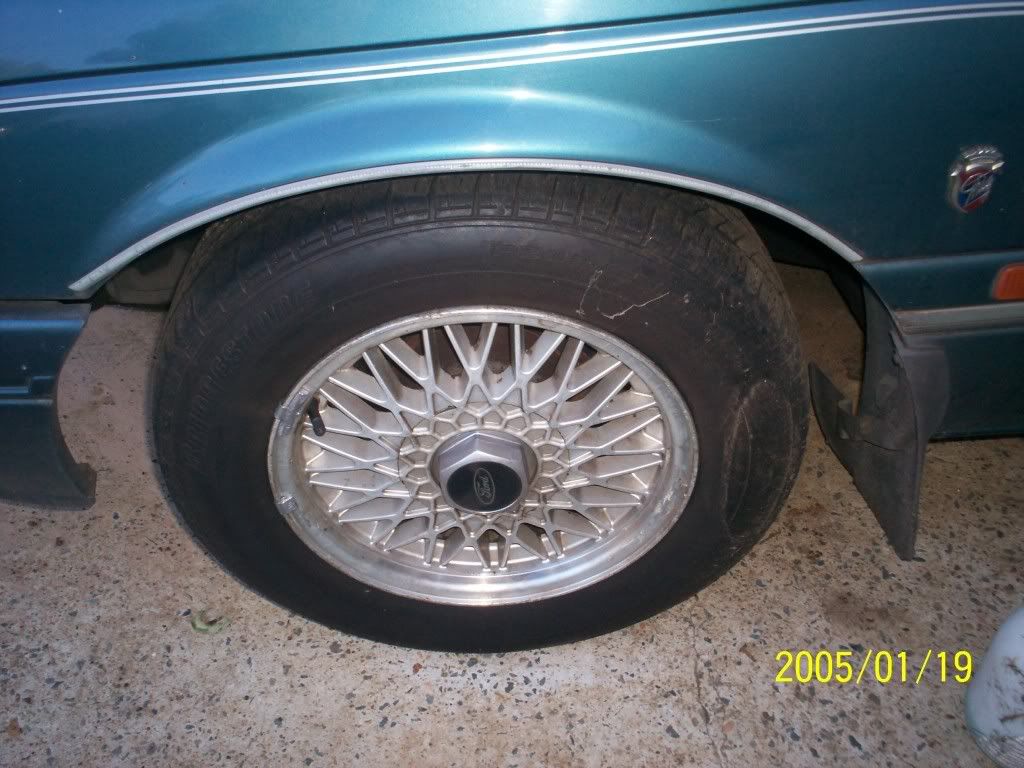 If you want the Fairmont ghia mags i need 2 old rims and tyres any condition to throw on the car to keep it rolling.
Both sets of wheels are available for inspection and pick up at Penrith Western Sydney NSW.
Will also swap for EB and ED parts. Check this link for what I need.
http://www.fordmods.com/forums/wtb-eb-e ... 72819.html
Let me know what other bits you have. Might be interested.
PM me here or call Matt on 0405456879
_________________
xr6turnip wrote:
More people paid for a ride in a VT commodore then an AU Falcon so the VT is superior.
Based on that fact my Mum is the best around!