Ok guys I have decided I am going to part Sloxr6 out so everything on the car is now for sale.
Heres a bit of info and pics
1994 EF XR6 Polynesian Green.
The motor is basically brand new I have only just run it in has seen about 700ks. Runs great
The motor has been setup to handle 20psi with:
Custom Forged pistons by special piston services.
Block has been decked bored and honed and o-ringed.
Crankshaft has been chriogenicly treated and nitrided.
The rods have been chriogenicly hardened and shot peined.
Custom copper head gasket. (8-1 Comp)
Head has been cc'd shaved lots of porting and polishing and bigger valves.
High volume oil pump.
Crow Cam 519.
All Balanced...
There is alot of money spend on this motor I am chasing $3000 no intake or turbo gear but will come with alternator power steering and what not.
Snort Stage 4 Turbo Kit with an American Turbo Beanie with all intercooler pipes and intercooler setup. Heat wrapped everywhere and also a heat shield on the rest of the dump pipe. $2200
Snort Polished Plenum. $900
68mm Throttle Body painted Polynesian Green. $150
Microtech LT10s with complete loom and tune (Sold Pending Payment)
Complete 5 Speed Manual Conversion $700
I am unsure what has been done to this gearbox but I pulled it out of an ex turbo racecar that was raced in the improved production racing the box is still tight and shifts perfect. There is blue elastic glue over the seals of the box so it has been rebuilt and if it can handle getting thrashed around a track in a turbo EA it must be pritty strong.
9 inch with new 4.11 LSD nice and tight and high speed tailshaft diff and tailshaft to suit E-series. $1500
Standard 3.45 LSD Diff $300
Complete XR6 front end all in great condition apart from where it was cut to suit intercooler $1000
18 inch ANZ Tycoons with brand new rubber all round MR-Spares UPC race brakes kit with Au offset up front (front rims are Au offset rears are e-series) with matching polished and painted rear calipers. $1000
Complete Interior seats, roof lining, door trims and including SLOXR6 plates. $2000 on eBay (does not include chrome door handles for sale separately)
3 inch cat back exhaust basically brand new. (sold pending payment)
Clarion Touch Screen DVD player with Alpine Speakers all around dvd player doesn't play aus dvd's tho as it is from America so different region. But you can get around it. $350
I would be here all day listing everything. Anything on the car is for sale so if you are after anything just send me a msg.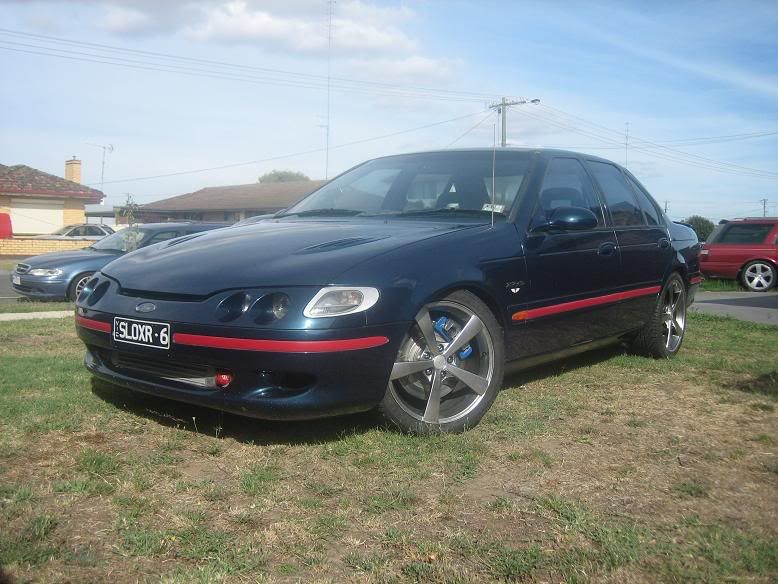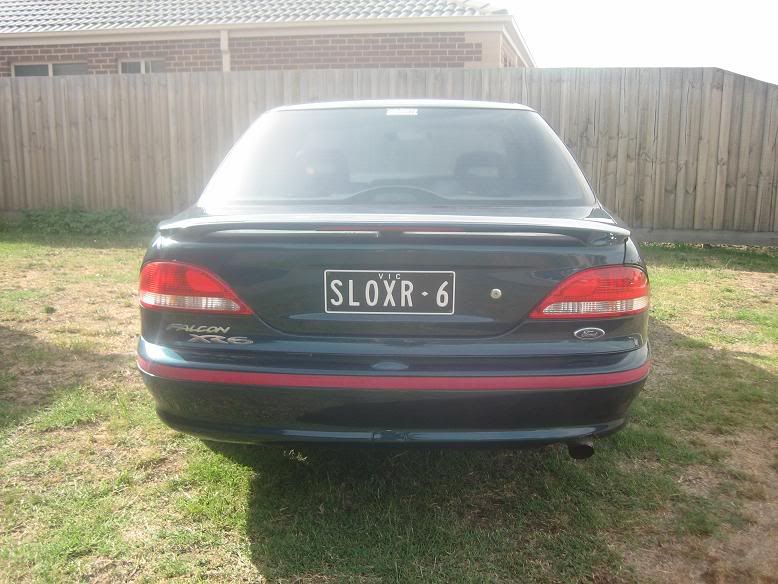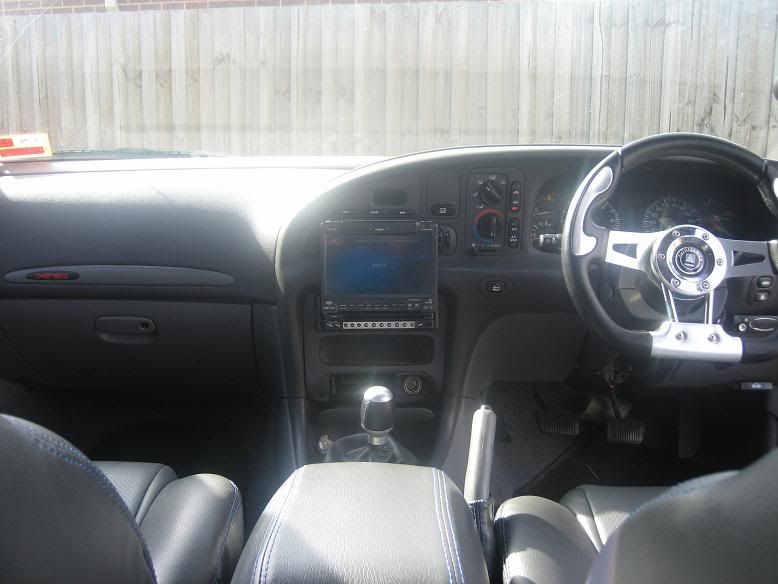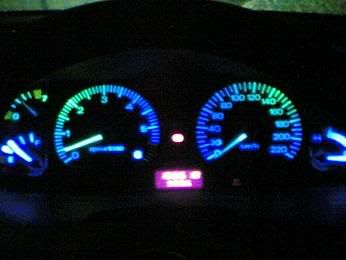 Update: Microtech, Fuel reg, Fuel Rail, Thermostat Housing, Pwr Expansion Tank and exhaust all sold
31-10-10: DVD Player and Throttle Body Sold
_________________
Congo Green Ba Wagon With F6 6 Speed Manual Driveline.


Last bumped by Sloxr6 on Wed Oct 13, 2010 2:36 pm.