Okay, would anyone like to pick my mobile up for $250? It's a good phone! lol.

Scratch that, cover one of my tafe payments of $220 and I'm happy, but it!
Hey guys,
I have for sale a Sony Ericsson K700i for $290.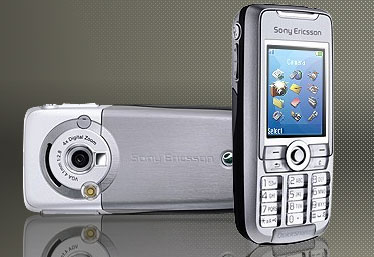 The phone was bought on a Telstra plan, and as it comes with no SIM, there is no money owing on it and it is not locked or anything like that. I'm only selling because I bought a new mobile. Has been a very reliable phone to me, with a comprehensive, but simple to use interface and plenty of features all jammed into the small and stylish body.
List of features:
65,536 colour TFT screen 176x220 pixel
41 MB memory
~Imaging~
4X Digital zoom
Camera VGA
Camera integrated
Photo light
Video Clip
Video record
Video streaming
EMS (Enhanced Messaging)
MPEG4 Video
Picture effects
Picture phonebook
Picture wallpaper
SVG Tiny 1.1
Screensaver
Themes display
Viewfinder display
Wallpaper animation
~Messaging~
E-mail
MMS (Multimedia Messaging)
QuickShareâ"¢
Predictive text input
SMS long (Text Messaging)
Sound recorder
~Entertainment~
Content Online
FM radio
Games Download
Games Embedded
Javaâ"¢
Media Player
Music tones (MP3/AAC)
MusicDJâ"¢
PlayNowâ"¢
MP3 Audio
~Connectivity~
Bluetoothâ"¢
GPRS
Infrared
RS232 cable support
USB support
High-speed data
Synchronization Apple®
Synchronization PC
~Internet~
Modem
WAP 1.2.1
WAP 2.0 XHTML
~Controls~
Camera button
Internet key
Navigation key
Icon desktop
Joystick
Menu shortcuts
Selection keys
Side Volume Keys
Vibrating Alert
Voice Mail
Voice control
~Organizer~
Calendar
Contacts
File manager
PIM Sync
Alarm clock
Business card exchange
Calculator
Code memo
Conference calls
Speakerphone
Stopwatch
Tasks
Timer
All in all, a pretty good phone. Seeing as I have had this phone for more than a year, there is the odd scratch, chip, etc. on the shell. But you can buy a new one if you are a picky fellow or lassy.
So PM me on FordMods or email me at
till_lind@hotmail.com
(Subject: FordMods Sale). Thankyou.
_________________
E39 523i
EF Fairmont
Last edited by Rick_Deckard on Sun Feb 12, 2006 10:46 pm, edited 2 times in total.