Hi all
Just getting rid of bits and pieces as I part out the Lane and I happen to have the stereo out of it.
Its a Sony unit that plays MP3/WMA etc , front auxilary input , Bluetooth Audio Compatability and Bluetooth Phone. It works as a handsfree kit which once paired with your phone , anytime you make a call or receive a call it changes from audio mode to phone (the phone runs through the speakers and unit has inbuilt mic) and once call is finished it reverts back to audio mode.
It has 1 pair of Audio RCA outputs and 1 pair of Subwoofer audio outputs.
Unit is in excellent condition with no major scratches , marks and everything on it works.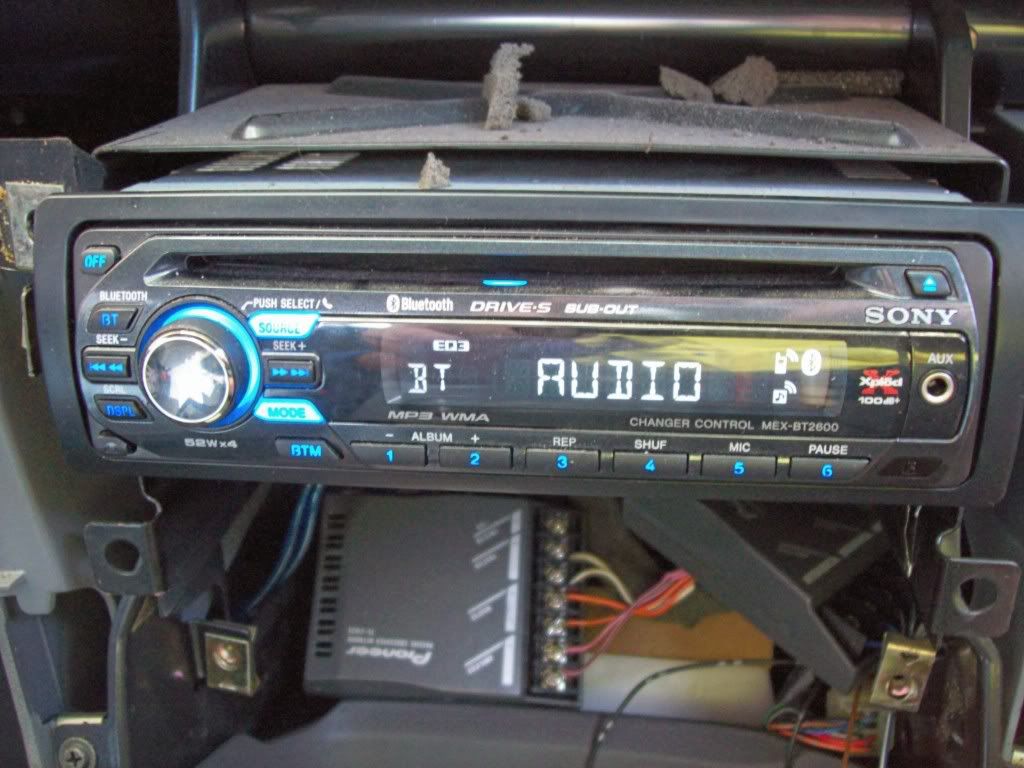 Im after $175ono for it (less then the fine if you get caught talking on your phone!). I am happy to either post it (post will be registered and insured) , pick up from Penrith or from Liverpool on a Friday night.
_________________
xr6turnip wrote:
More people paid for a ride in a VT commodore then an AU Falcon so the VT is superior.
Based on that fact my Mum is the best around!


Last bumped by Matt_jew on Sun Oct 17, 2010 6:27 pm.