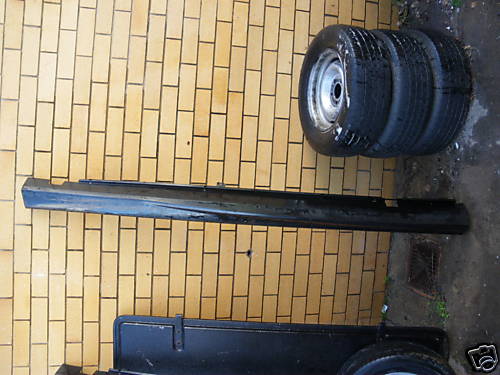 As the subject says... I have a brand new genuine Ford unpainted right hand side XR style BA/BF sideskirt...
I need a left hand side.. don't care if it's new or not, only that it's in reasonable condition.
This thing is just original ford black unpainted plastic.. has the ford logo and part # on the inside... all clips etc are good.
Bought the wrong side.. so this could be a bargain for someone.... To buy this exact thing from ford is big $$$ and this is as new un-used.
ta
Frank
Perth.