Have an ex Uni Toshiba Portege Tablet PC Laptop M400 that is slightly over 1.5 years old.. has Intel dual core duo, 2gig ram, think the hard disk is 80 gig or more.. and it's a TOUCH SCREEN.... I bought two of these when the uni sold them intending one for the missus, but she got something else instead. Laptop has a docking station also so you leave that on your desk with all your stuff plugged into it and just plonk your laptop on it when you get home or wherever it is.... no messing with cables.
You can write directly on the screen with the pen and it will recognize your handwriting etc. touch screen is great for folding the screen back and just using it as a tablet to surf the net while on the couch... has wireless B/G as well and fingerprint recognition for fast logins.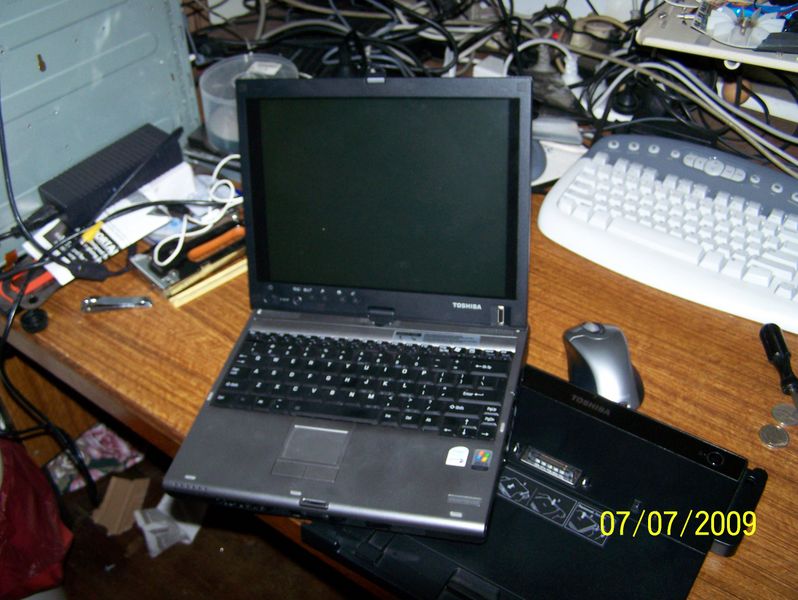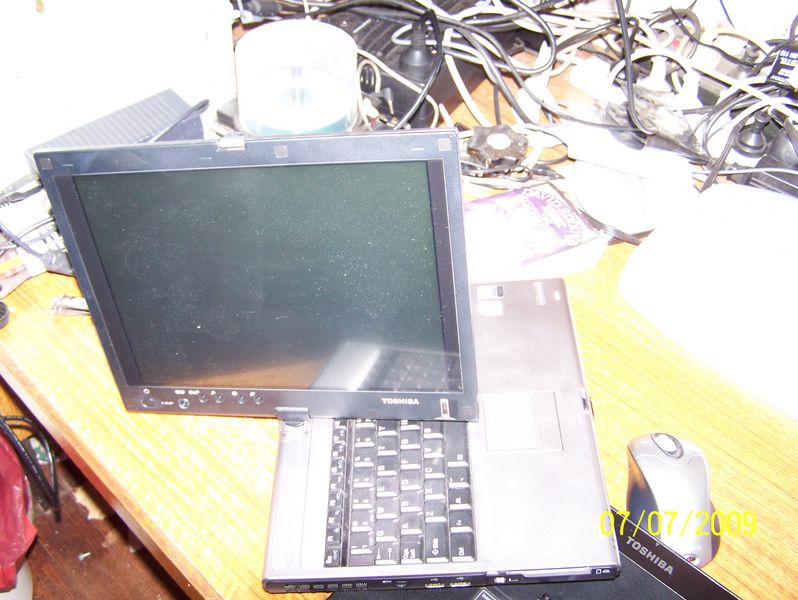 Here it is with the screen folded back around and down and in tablet mode.. it is just resting on top of the docking station.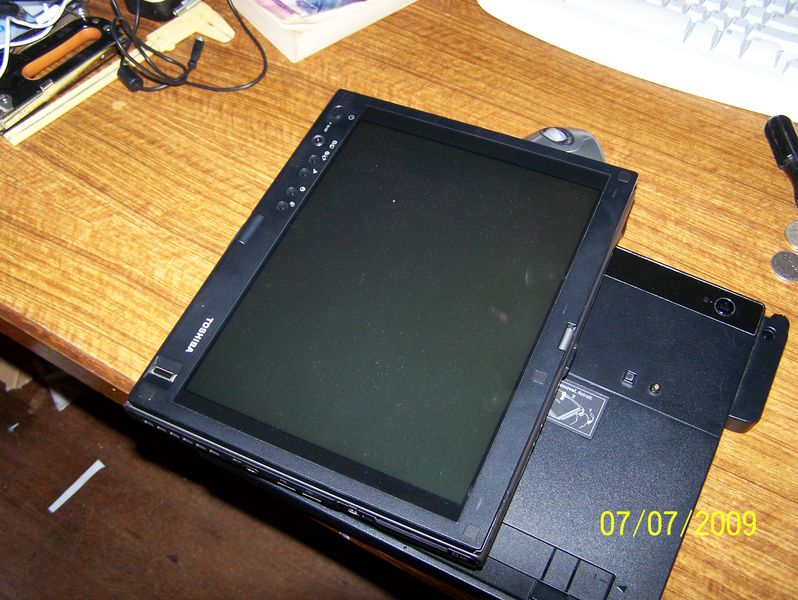 Lastly, here it is docked: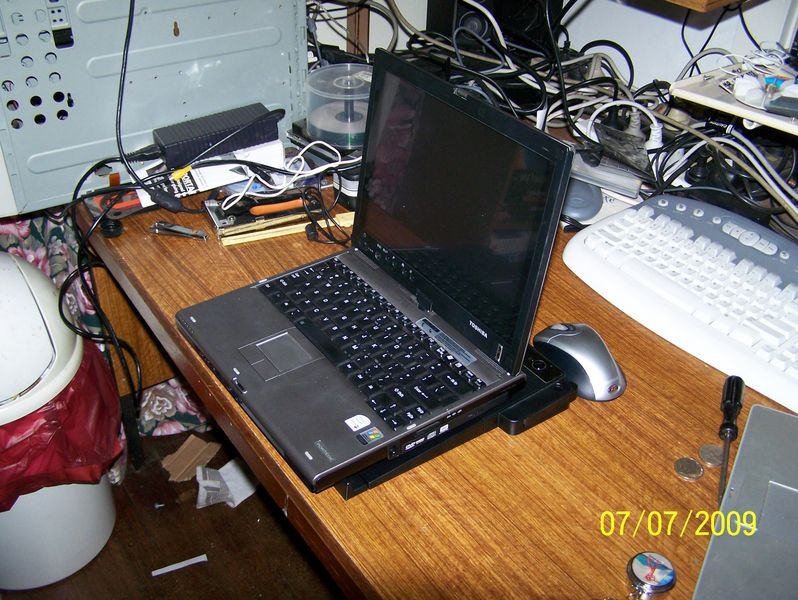 This unit sold for $3190 dollars when it was new (for the poverty pack initial verion and this is the updated version with faster CPU and more ram..... you could verify that with google if you like... It's not a massive speed demon, but I've found it pretty decent myself.
Chasing $450 for the unit...