Hi all,
Well as stated in my previous for sale thread, im selling up basically.
The original plan was to twin turbo a windsor, but due to lack of funds and possibly buying a house, i intend on selling.
The Turbo's themselves are 2 x Precision T3/T4 hybrid snails from the US. i will post up specs when the pagparts website is back up. they are external wastegated. Turbo's are stored oiled and always well wrapped up.
It cost me 3k+ to get them and the accessories over here, plus import tax!
So for the whole lot i'm chasing $2000. ono
What you get?
2 x Precision T3/T4 hybrid turbo's ( sc61-4 )
2 x windsor header flanges.
2 x V - bands
2 x exhaust manifold flanges.
2 x flanges for the V - bands!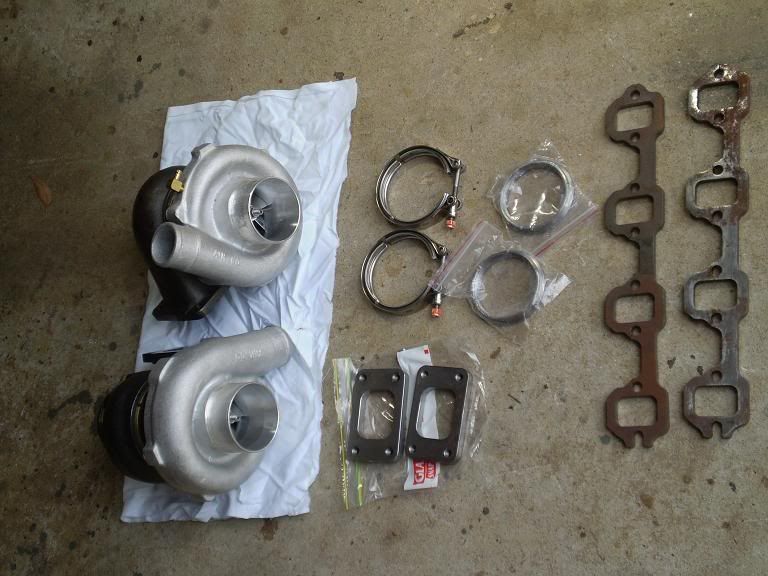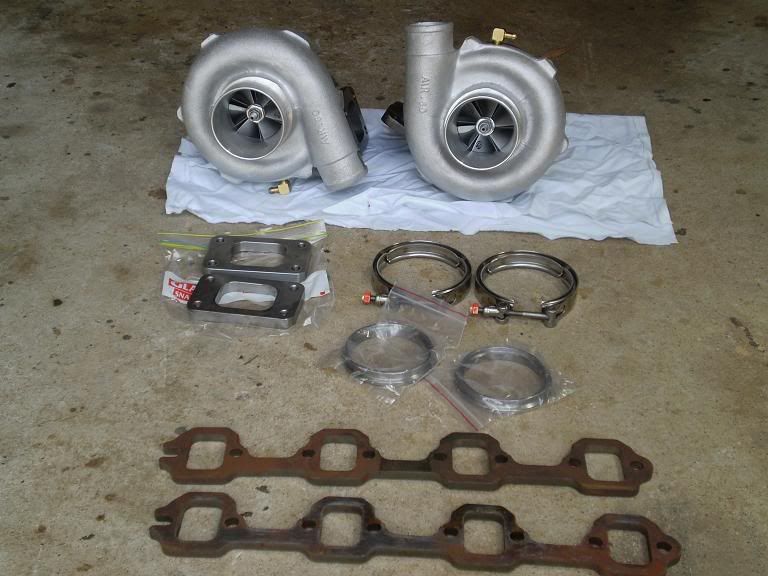 _________________
Slavery, gets s**t done!
Last edited by blacksabbath189 on Sun Nov 09, 2008 12:14 pm, edited 2 times in total.