its been in the family since brand new,
i got it when i was 16, now being 19 you start spending some money on it,
this 1995 ford ED Fairmont, modified so far:::
Typhoons mk II (19")
king springs super lows all round
Clear front indicators
Clear AUIII side repeaters
Gas conversion
= JVC DVD head unit
= Mtx thunder splits 6" up front
= original ford ed gaih amp
Ghia badges/ ba xr6 badges
wood grain door trims
Towbar
Neons (under seats and in footwells)
LED conversion (instrementation)
EL shifter and centre console, needs to be finished
black dash, and console
removed mud flaps
electric sunroof
basically it needs to be gone by new years
it has no problems, as it has a reco, engine top and bottom ( at 197,000kms, currently sitting at 220,000kms), ef xr transmission, brand new radiator, new battery, all new oils, belts, all electronics work eg sunroof, windows central locking etc.
there is nothing that needs to be fixed/changed on this car.
i am taking to the panel beaters, to get the front and back bumpers resprayed and the boot replaced.
p.s. original blades, a pillars, springs, centre console, old boot lid, spoiler plus many other bits and pieces will come with the car
IM LOCATED IN DANDENONG NORTH 3175, contact me on this or 0431122345
willing to drive it locally around as long as im not going to be piss f@rt around
thanks guys
will post newer piks once i get it back from the pannel beaters 2morrow
thanks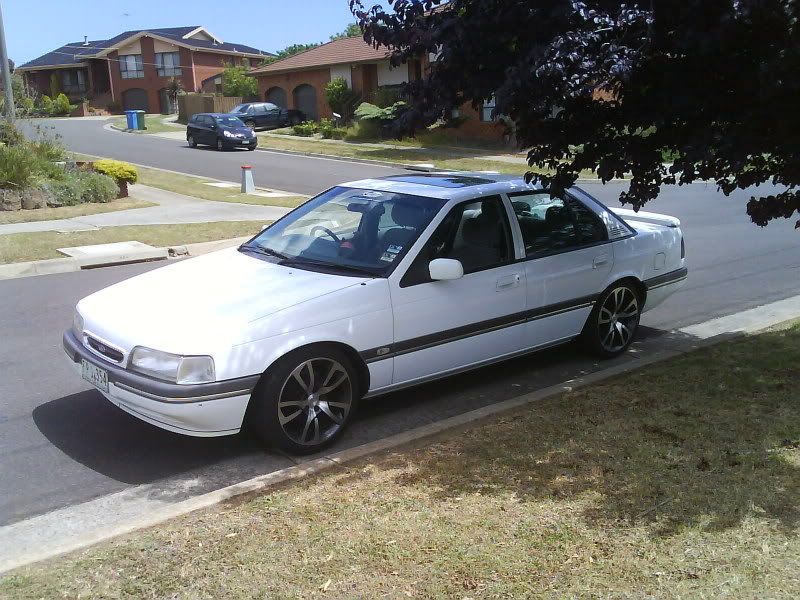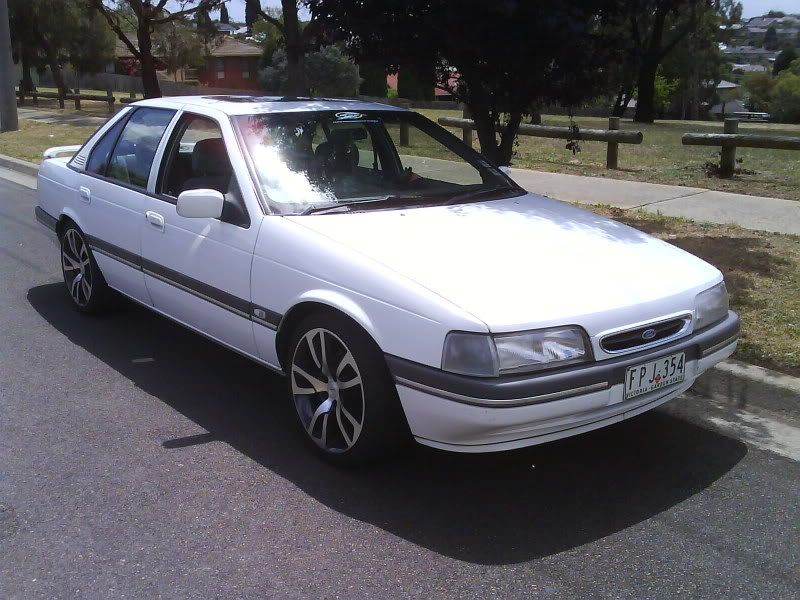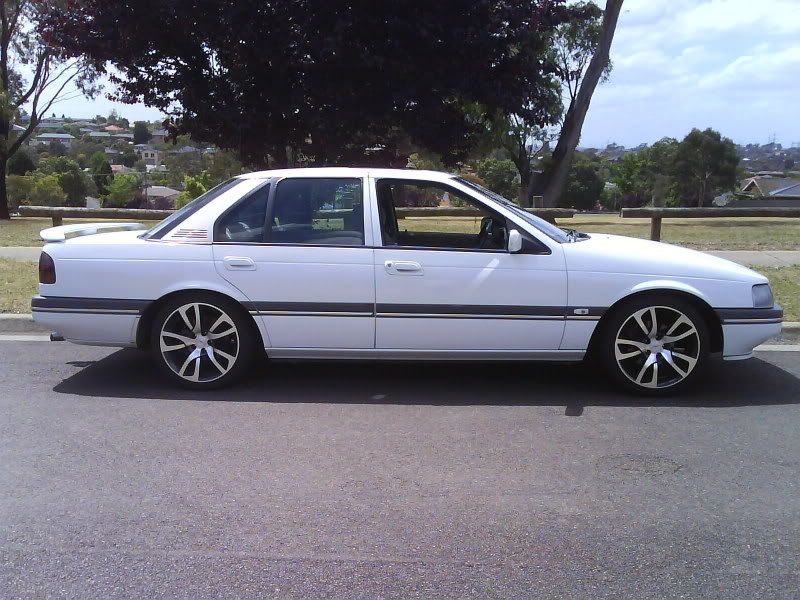 _________________