Make: Ford
Model: Fairmont Ghia ($3950)
Year: 1996
Colour: Gunmetal Grey
Engine: 5.0L V8
Transmission: BTR 95LE
Body Type: Sedan
Odometer: 365000
State: VIC
Price: $3950
Hey Guys,
Looking to upgrade to something more fun so this car is back up for sale.
It's a 1996 EL Fairmont Ghia V8, with high km. A lot of those KM were done in the first 2 years of it's life (150,000km) and there is full stamped owner's manual service history to support this.
It was original a company car for a dairy company based on the Mornington Peninsula, and my understanding is that it did trips to Melbourne and back.
The driveline is still 100%. I replaced the MAF, as the old one was dead when I bought the car. It was causing all sorts of power limiting and random engine issues with the old MAF and is now A1 with new MAF.
NO SMOKE AT ALL, no knocks or starting issues it is all 100% Never had a problem with the transmission and it shifts 100% smoothly without fail.
The diff (from inspection) is the original 3.45 LSD with possibly new internals/tightening as the axle ends have been spray painted gloss black and marked.
The body is better than any EL Ghia that I have seen barring 3 marginally sized dents in the rear right quarter which I have been quoted $400 to repair. The front bar also has a slight crack.
Interior is in excellent condition from roof lining to carpet barring a split in a seem in the driver's seat which I will fix.
Any inspection or test welcome as this car is 1 of the best EL Ghia's around even for it's kays.
Mods-
-Tinted Windows
-Top of the range Viper alarm with pager etc
-2.5" sports exhaust with twin chrome tips
-KYB Heavy duty shocks all round
-Pedders Superlows all round less than 20000km on 'em.
I have not had a problem in 16,000km I have done. All I have done is major service, radiator reservoir cap and reservoir replaced with a clear one, along with fitting a engine cover and dual fuel system.
All enquiries via Post, PM or call / SMS to 0423 431 754.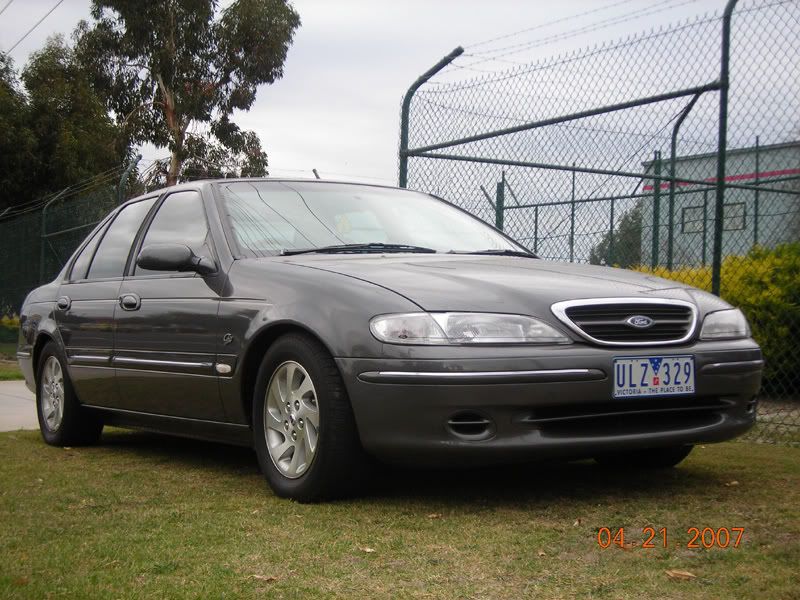 _________________
1988 EA S-Pack|MPI|LSD|AIT turbo manifold|Garrett GT3540|3" Exhaust turbo back|Resprayed|microtech LT8s|60lb Injectors|Bosch 044 with surge tank|3000 RPM stall|Ported AU head|Wade turbo cam|Crow double valve springs|1.3mm MLS headgasket|C4 conversion|Built bottom end|10.6@125MPHi