Hey Guys,
Got a 1997 EL Ghia up for sale.
It's got 278km, is a 5L on LPG / petrol.
It's got all your standard features, only options Tickford suspension, headlight protectors and a tow pack.
In the recent months it's had the following done to make it look mint (like a mini refurbishment job)
-New bootlid which has been buffed (previous had spoiler)
-Reconditioned headlights (were yellowed)
-Both front and rear bars resprayed, new driver's side mirror and both mirrors sprayed. Grill also sprayed, most panels buffed with professional gear
-Reconditioned MAF fitted
-Replaced front seat leather backs with less worn examples
-Repaired / replaced broken T Bar detent, new bushes in stalk
-Steering wheel replaced with low km item (no wear)
-New chrome on front and rear bumper bars
-All light globes throughout interior and in cluster replaced
-Brand new front tyres last week
Receipts available for all paint supplies, tyres and some other bits and pieces to show what I've spent in the last couple of months.
The car now looks mint.
I am the 4th owner. Was Ford executive driven in the first year or so, has service stamps from the Campbellfield plant.
Engine and driveline are faultless and the car has recently done a drive of 650km without missing a beat.
Serious enquirers please PM or call me on 0423 431 754.
Vic registration included until September this year - $5500 without RW. For RW it will likely need new rear tyres and that's all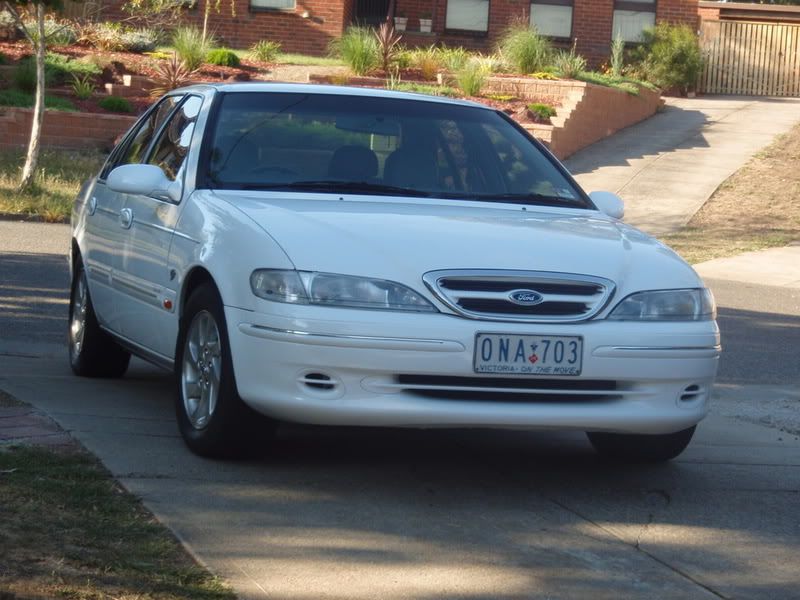 _________________
1988 EA S-Pack|MPI|LSD|AIT turbo manifold|Garrett GT3540|3" Exhaust turbo back|Resprayed|microtech LT8s|60lb Injectors|Bosch 044 with surge tank|3000 RPM stall|Ported AU head|Wade turbo cam|Crow double valve springs|1.3mm MLS headgasket|C4 conversion|Built bottom end|10.6@125MPHi