Advanti Chile Wheels & Hankook Tyres
These are up for sale, because the interested buyer before, has decided to pass on them, for the time being.
These wheels cannot be brought anymore, which makes them very rare.
Set of 4
Size:
18" x 8.0"
Tyre:
Hankook K104 235/40/R18
Offset:
AU/BA/BF (Will fit pre-AU with hub adapters/spacers)
Pictures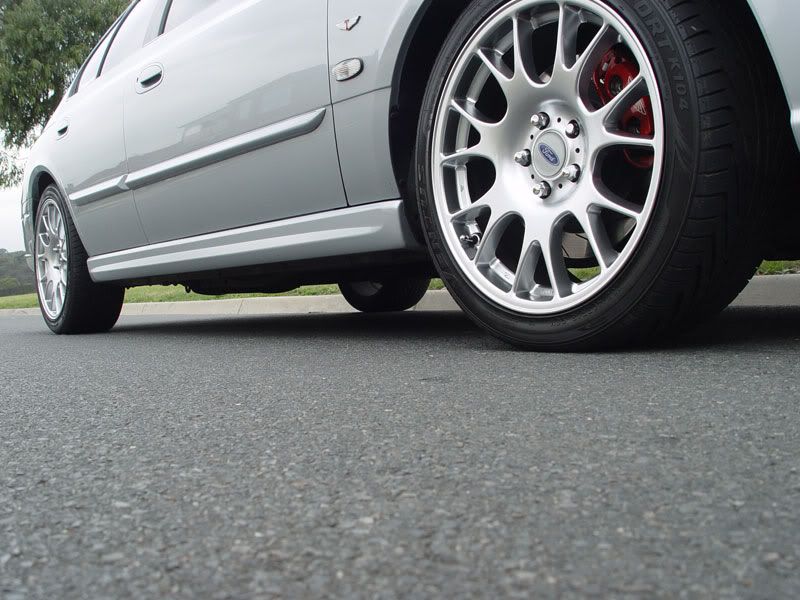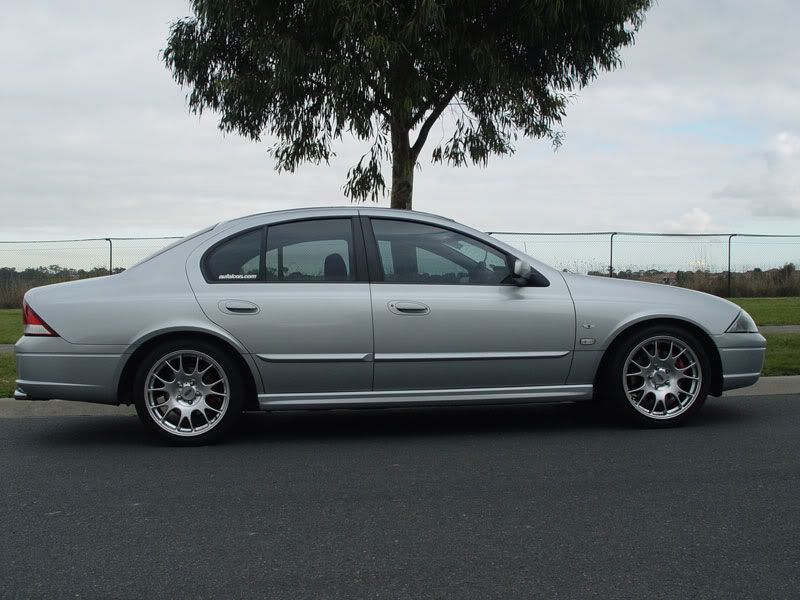 More Detailed Pictures:
http://lg.redstardesigns.com.au/wheels.zip
(23 MB - High resolution)
Damage
- 1 Rim: Small 3 cm gutter scrape. Hidden by tyre
- 1 Rim: Medium 5cm gutter scrape.
- 1 Rim: Small 1 cm stone chip
- Slight scratches/marks around the wheel nuts on one of the rims. (Someone attempting to take them off).
Apart from that the rims are in excellent condition. And no doubt, the wheels can be repaired. Although I am fairly fussy, and these small marks, are actually tiny. Wheels are balanced, and there is no problem when driving. As for the tyres, they are the best, I've ever driven on. Perfect grip in the dry and wet. Hardly no road noise. Still life left in the tyres. Fair few mm off the tread indicators. Tyres have been rotated & camber kit installed. So tyre wear is relatively even.
At a rough guess, rubber is about 50% left.
Note:
* In one of the tyres, there is actually a nail sticking in it. I only found this out when i pulled them off. I never lost any tyre pressure. No doubt it can be driven on. Apparantely a tyre shop can fix it up for you cheap.
* I'm also missing a tyre valve cap.
I can include wheel nuts. I can include lock nuts. I can include Ford Center Caps, at No Extra Cost.
Price:
$1100
I'm located in NE Melbourne. I can help with postage. I.e. help arrange for a courier. But of course would prefer a local buyer.
Cheers
_________________