Hey guys, I have had this EL XR8 headlight surround sitting in the shed for a while, so i thought id bang it up on ebay.
Would make the perfect start to a XR front conversion for anyone with a EF/EL, as you can have it mounted (or do it urself like other members have), to your existing falcon front bar.
As the description says, its painted Heritage Green at the moment, but requires re-painting (you probably want to paint it your colour anyway), as its got a few scratches from being moved around in the garage.
All mounting brackets are fine and not broken.
Note: It ends this Sunday Night 6:57pm
Here is the link :
http://cgi.ebay.com.au/ws/eBayISAPI.dll?ViewItem&rd=1&item=4635676300&ssPageName=STRK:MESE:IT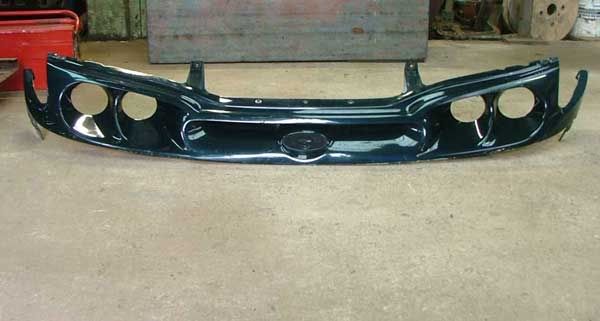 Thanks, Steve