Hey guys,
I have a EF Falcon GLi for sale.
It's a 1995 Series 1 model. Was purchased about 2 months ago to cure some holiday boredom and possibly keep as a new project, but due to heavier work commitments and another ongoing project this one has to go.
It has just had a fresh coat of paint applied including a full rub back and buff. This included colour coding of the mirrors and windstrips, along with a new front bumper bar and repairs of all the minor dents which were confined to the rear doors.
As far as we could tell, all panels are genuine and it hasn't had any prior accidents.
I have also put a full EF Futura interior which features a nicer trim pattern, better bolstering, rear head rests and armrest and a leather wrapped centre console lid.
The engine modifications were performed at HPF (aka Amberley Autos) and netted 130kW and a 15.1 second 1/4 according to the previous owner who is an emplyee there.
The mods consist of:
-Mild crow cam shaft (Specs available)
-Crow valve springs
-Mild switchable shift kit (chirps good in to 2nd and 3rd)
-Lukey extractors, hi flow cat and 2.5" exhaust
-3.45 LSD
Just needs some good head work and a CAI setup to net consistent mid to high 14's, then you could pump some n2o in to it.
Anyways, a genuinely good car that's offered at a genuine price. It's regretful but if it doesn't sell it will turn in to a money pit.
All enquiries either post here or e-mail
sundeep.sandhu@ucms.net.au
OR call 0423 431 754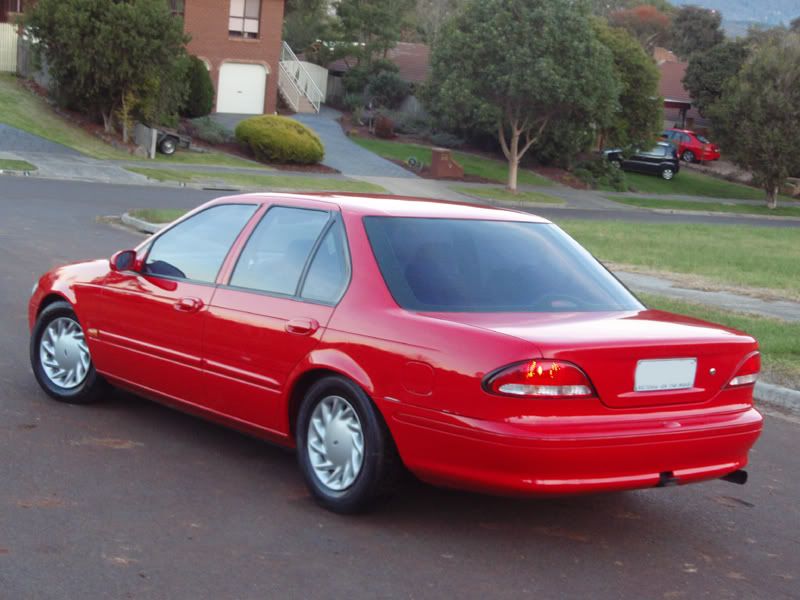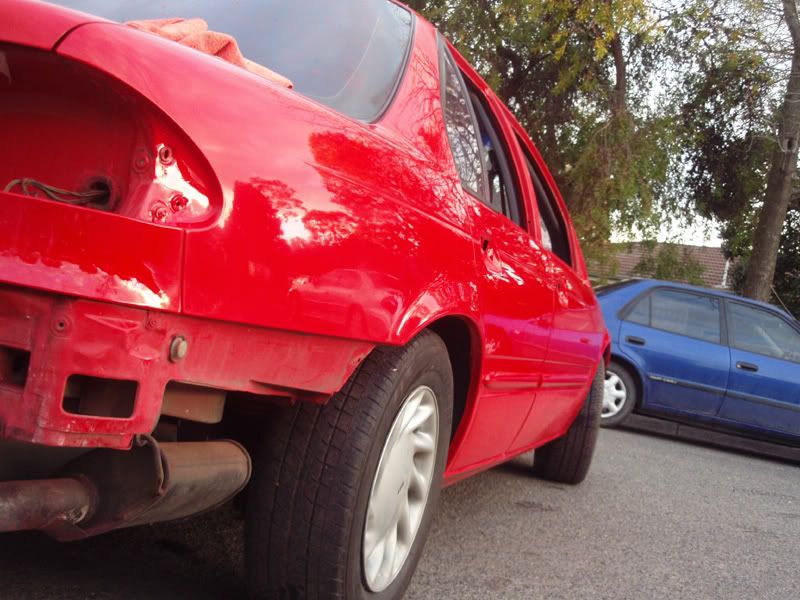 $3000 NO RWC NO REGO
It's a genuine sale, and a genuine bargain so only GENUINE enquiries please.
For a full build write up go here:
http://www.eafalcon.com/viewtopic.php?f ... &sk=t&sd=a
_________________
1988 EA S-Pack|MPI|LSD|AIT turbo manifold|Garrett GT3540|3" Exhaust turbo back|Resprayed|microtech LT8s|60lb Injectors|Bosch 044 with surge tank|3000 RPM stall|Ported AU head|Wade turbo cam|Crow double valve springs|1.3mm MLS headgasket|C4 conversion|Built bottom end|10.6@125MPHi