I've got three sets of PBR High Performance Pads Brand new;
- High temp ressitance
- Exceptional cold performance
- Fade resistant
- Asbestos free
Fronts are for EA-EB-ED-EF-EL-NA-NC-DF-DL-NF-NL
Rears are for EL-EF-NL-EF only.
Retail---Fronts: $142
Rear: $124
Selling-
Fronts: $90
Rears: $80
A pair: $150
Can post nationally at the buyers expense.
Any questions PM or 0433804279
Cheers
- Ash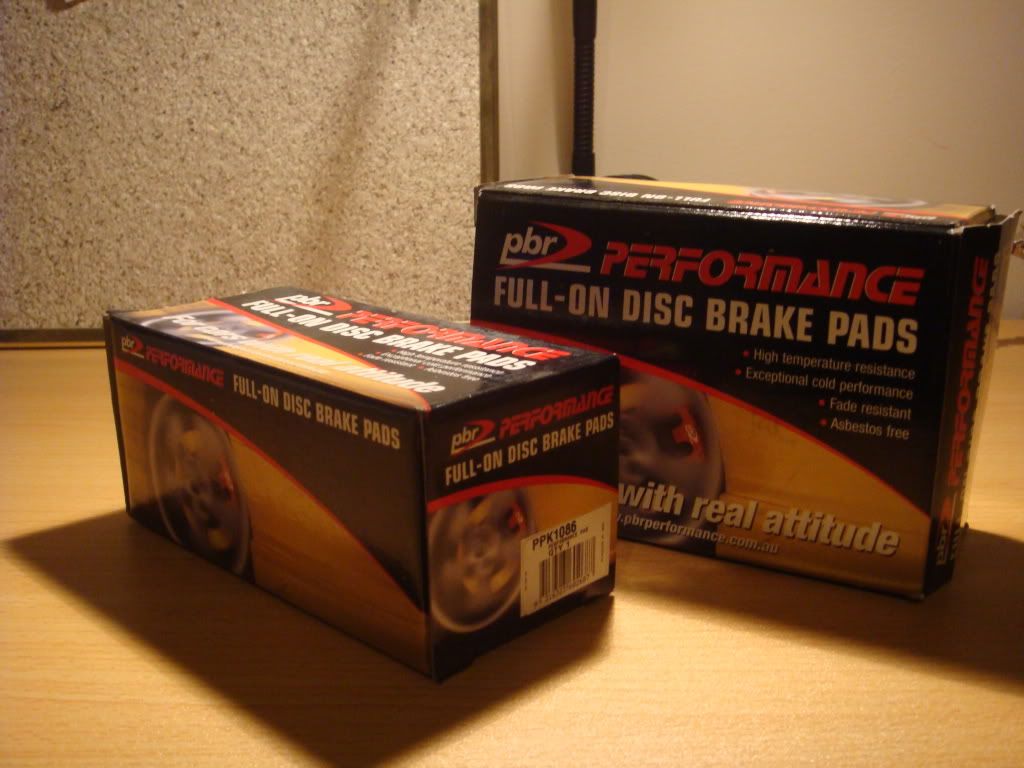 _________________
Sucessful trades with Schmee, Braidy, Niko, The_Ghost, YBHVE4, Stalker

Speed determines how fast you hit the Traffic Light....Power determines how far you take it with you.