What's available?
At this stage...
(Pics ASAP)
Interior...
- Full ED XR Interior, minus rear door trims.
ON HOLD
DRIVERS SEAT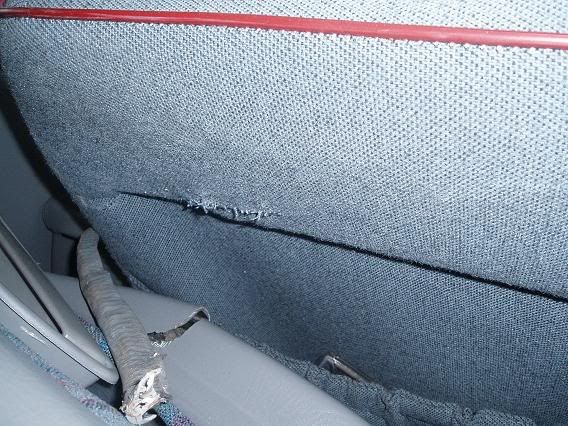 Drivers seat has slight tear on the back, seat is otherwise immaculate (bolsters were retrimmed recently).
PASSENGERS SEAT
Passenger has slight tear in base. Rear VGC $500. Pics ASAP.
- Any other miscellaneous bits you are after (console lid has elbow mark and tear, sorry guys
)
Exterior...
- Cobalt Bonnet. Lot of stonechips, suit respray. Make an offer.
- Front and Rear bumpers, chrome strip. Front chrome pretty s**t, rear very good condition. Make an offer.
_________________
ED XR8 Sprint - S-Trim, V500, 249rwkw
BF MKII F6 Tornado - 237rwkw
Last edited by Steady ED on Thu Jul 27, 2006 4:29 pm, edited 3 times in total.