For Sale - $6500 ono
1996 DFII LTD
4L 6, 5spd conversion (EA box)
recent head work including being heavily ported, much larger valves, double valve springs and a 1521a Wade regrind.
It can sound a bit tappety, its not an issue, just because of the 3 shims per tower. a nice thick oil helps there.
Usual exhaust mods, pacey 4499's, 2.5" lukey. standard cat but new.
k&n panel filter, xr6t snorkel, 3" steel air pipe.
TI performance Chip, i have the tuner also that can go with it. atm its a rough tune he wrote for me. it should get dyno'd obviously for best results
will have 3.9:1 ratio diff with lokka
Lowered on pedders sports ryder shocks and springs. its not too low but sits at a nice enough height
18x8.5" XHP boosts,still pretty good nick, look great with a polish
235s on front, 265s on rear (scrub with weight in the back over big bumps. sorry lol)
pretty clean exterior, the odd nick and dent, nothing major. thats just e series
interior wise its nice. repainted the two tone scheme to black/cappa instead of brown/cappa, and has an aftermarket wheel on it that looks mint
seats are still in real good nick, drivers has a little wear, but still not torn
its pretty lacking in the sound system department though, just an ebay knockoff dvd player which does the job, half decent speakers in the front, stocks in the back. basic sub and amp
will come with stock 15s still with good tyres, 2x60% 2x90% on 225s. and a bit of crap iv got left over.
sounds good, idles awesome, mistaken for an 8 a bit. runs a 14.8 quarter before the gears
pics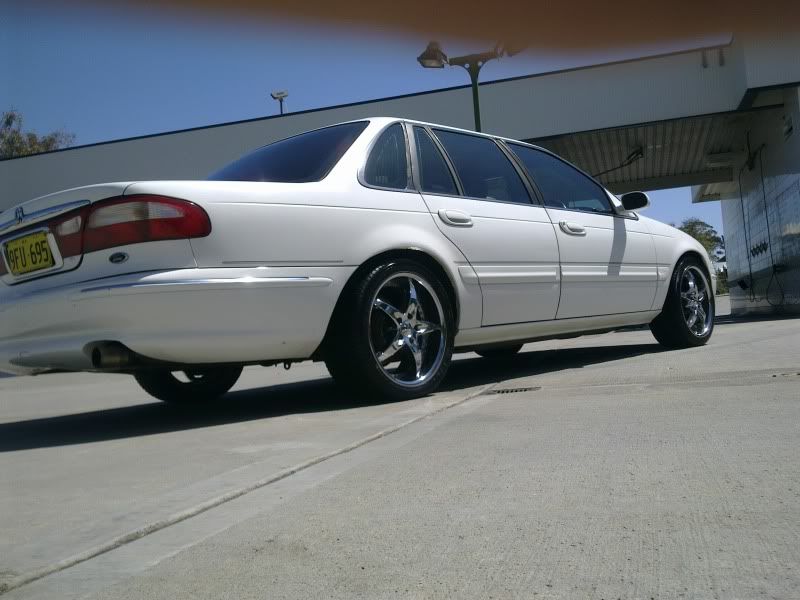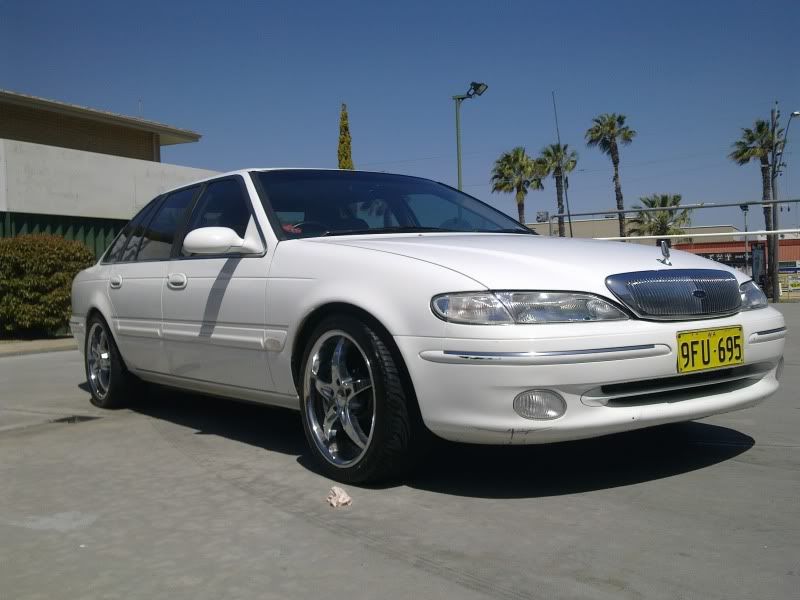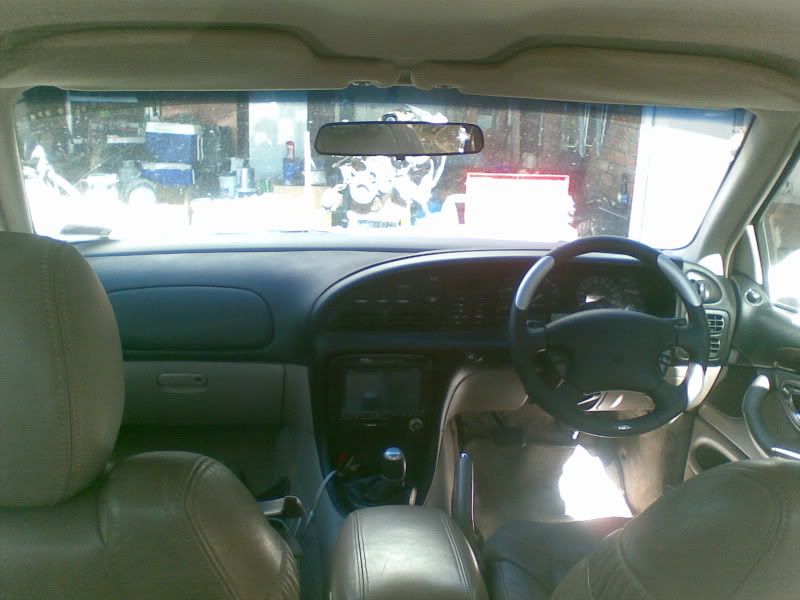 _________________
DF LTD 4L

Pacemaker Extractors, BA cat, 2.5" Lukey single muffler sports exhaust
K&N panel filter, custom 3" piping
Factory 3.23 LSD
5 Spd Conversion, EA Box, shortened shifter, heavy duty clutch.
Lowered with Pedders
J3 Chip on the go..