Item 1:
Windsor turbo kit.
This kit includes custom manifolds made by me, a GT3582 internal gate (xr6t) with approx 14000kms, 3" dump pipe, 3" intercooler piping to suit 600x300 cooler on EA-EL (no abs?) and a 3" dump pipe.
No cooler, no cat, no oil lines etc. Just turbo, manifolds, cooler piping and dump pipe.
This kit requires the removal of aircon pump and custom power steering lines. Also the obvious battery relocation and an EA header tank would work. I had a cap in the top hose and a deleted header tank.
Anyway, enough talk, pics.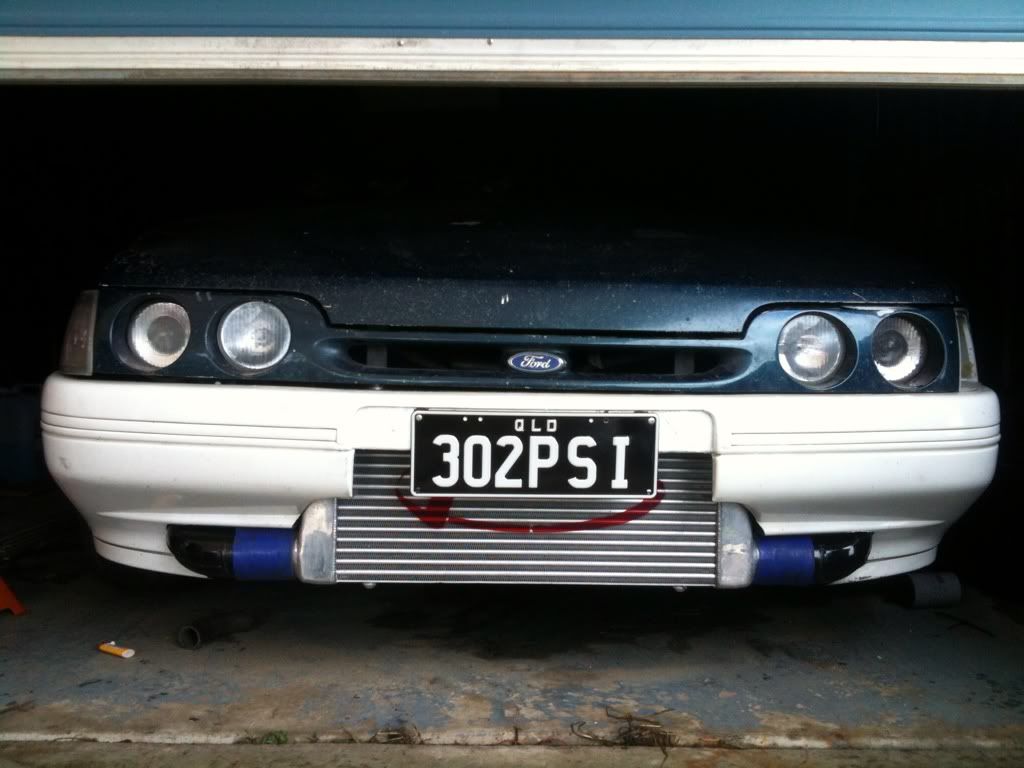 Ill throw in the required silicon joiners too.
Now I did weld this myself, the welds are pretty good but you have to understand they don't look awesome.
$1600
firm. No post, unless you organise a courier ill box it up.
I'm not here very often either, so call or text on 0400419956. Don't PM!
_________________
BA XR6T - SSL's - Leather - T56 - Dual Climate - Cooler - Exhaust - 270rwkw - SOLD

NC Fairlane - Turbo - Microtech - Auto - Snort Manifold - 300rwhp - SOLD

ED GLi - 5L - C4 - 3500 converter - GT3540 - Wolf V550 - ED Ghia Loom and Leather - XR Lights - Coil Overs


Last bumped by NUT347 on Sun Oct 21, 2012 10:27 pm.