G'day due to an acquisition of a 62 wagon, I need to clear some room,but particularly get rid of the EF Falcon gli, I've been using as a parts car and was contemplating doing up as a 5 speed ghia speced.
Anyway long story short, the trans is stuffed, the bonnets, indicators, and a headlight are missing, and other stuff, but I can't remember what else.
Steering wheel radio surround ashtray are sold.
Anyway let us know what your chasing and I'll see whether I can help you out with it at this stage, just make offers, Also up for possible trades,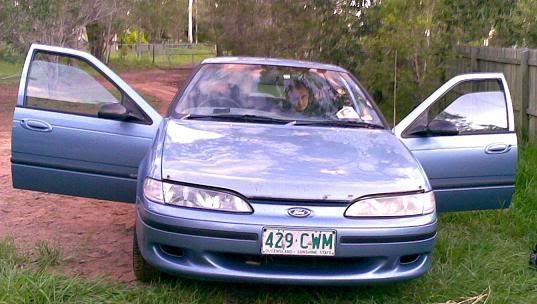 Grey carpeted kick panels bit rough 30ono
Spare set of chrome door handles SOLD
Spare mont and ghia doorcards, varying condition, might have a complete set and a bunch of randoms.
pickup only depends what you want.
Although may post pieces off them
eg window switches armrest pads etc.
Also have most of a 5 speed conversion including ef manuel ecu, I may sell for the right price if I don't try and keep it for the wagon.
also have a few NC dash parts, climat unit cluster trip comp. and my old cd stacker freebies
vb - vp kingsprings lows front $60
Contemplating selling ba/bf shift handle conversionslike in my sig, just a thread on unit, if any body interested to motivate me to knock them one up hit us up and we can work something out, hopefully will follow a tech doc.
_________________
Signature removed by moderator.signature must not exceed 120x500 pixles
Last edited by OZBMX on Tue Nov 04, 2008 9:11 pm, edited 5 times in total.