G'day all,
Picked up this wreck yesterday off BJ - its hit a roo pretty bad.
Its a 6cyl auto, has a full exhaust with pacemaker extractors etc. Its sitting low on pedders springs - i'm assuming that they're superlows as it does sit quite low. I can't vouch for the quality of the motor as its missing vital engine peripheals at the moment and I can't be bothered getting it running again.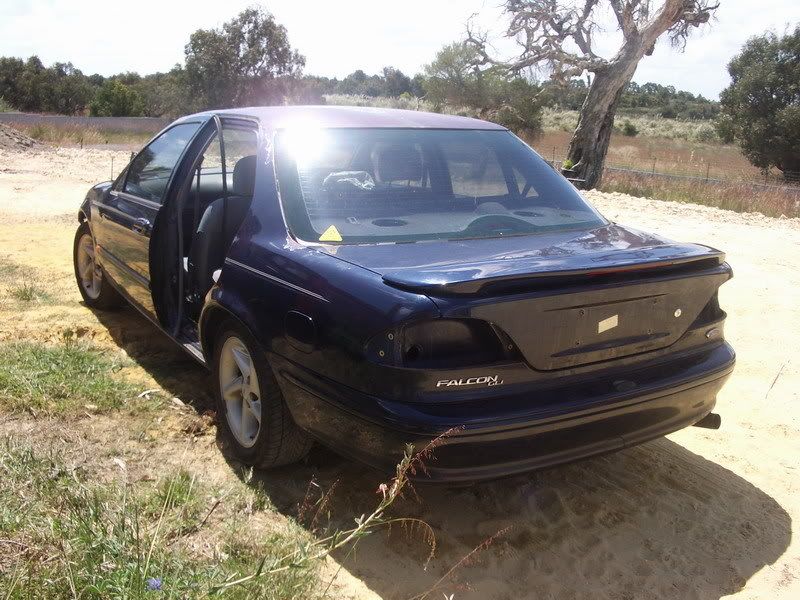 Currently some parts are spoken for;
- extractors and exhaust - sold pending payment to Dean
- auto trans - sold pending payment to PF user. I have a EF trans here however.
4L EL motor
Can't vouch for running condition, looks good - previous owner said it ran brilliant. The waterpump will need replacing as the pulley was damaged in the crash.
$200
16" FTR mags
All these mags are in good condition - one tyre looks brand new, two tyres you'll be able to get away with, one will need replacing. I'll take offers.
$500ono
Lowered suspension
Pedders superlows, complete front struts, 4 springs, rear shocks included.
$150
Spoiler
Standard tickford style
$40
Inst cluster -
$20
Pair of front seats -
$50
Interior parts -
from $5
Diff -
$100
I assume this is a s/s diff.
Drivers side EL headlight, great cond -
$30
I've also got a pile of other parts here off other cars - interior parts from EA/DA to EL, 4.0L motors/boxes, 3.9L motor, diffs, etc.
Theres plenty of other parts here, I just can't be bothered listing them - ask if there's anything else that you are chasing.
Dan
0419950012
_________________