Hey all,
Well with the impending arrival of my new toy (XR6 ute), i have decided to sell on my trusty EA. She has only done 250k for a 1988 model, and naturally for a nearly 20 year old car she is showing signs of use and her age but, runs and goes so well i dont wanna get rid of her. Anyway she has the following done to her:
outside:
- 5 speed, new clutch mid last year.
- Selby lowered springs front and rear, not super low, still tows good
- 16' FTR mags with good front tyres (5 months old) rears would only have a a couple of months left.
- Mirror tint, which i love!
- Cat back new exhaust (fitted 2 months ago), single muffler, sounds awesome!
- Clear front indicators
- Front bar is from a ED XR8, needs a respray and small fix but the extra lip makes it look good.
- the front rigth guard has rust in the bottom of it, so either a new bottom of trhe guard would be needed or just re-spray anoither guard to replace this one
- also a small rust patch on the edge of the fuel filler area, these 2 areas would need fixing before rego next year.
The car originally was a living right on the beach when i got it so thats why the small rust dramas.
Inside:
- Sports steering wheel
- CD player
- 4' Scheider's in the front doors
- 6.5' splits Schneiders also in front doors
- Schneider 6' 2 ways in the rear
- Schneider 2 channel Amp
- drivers seat has a rip in it just plain worn out otherwise the interior is in top nick.
Rego till June 2008
I only did a service on her a month ago with new air filter etc, this car is amazing, over the past 6 years ive owned it ive had minimal problems, fair enough it looks used but goes and drives great... im not after a huge anmmont for her just a good home
price
$1650 ono
either PM me or email me at
mattsjames@yahoo.com.au
or ring me my mobile no is available by request
cheers guys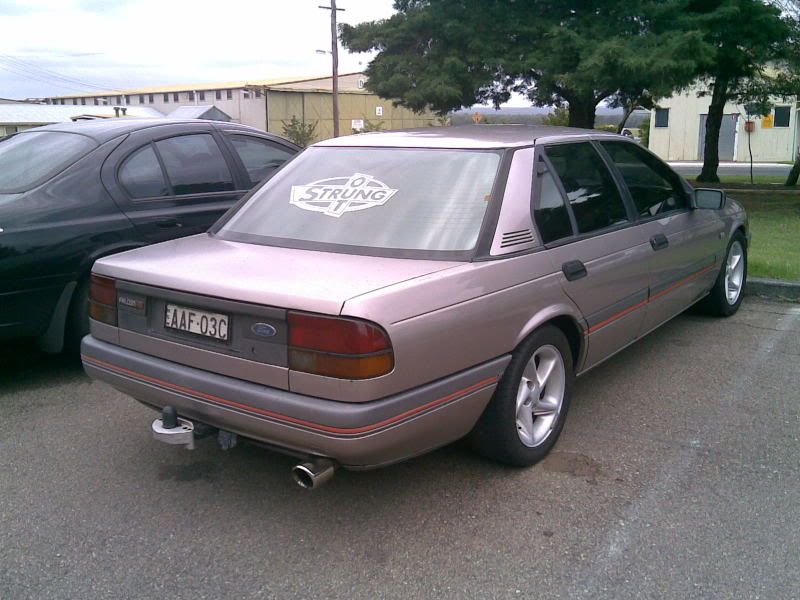 Last edited by MATT J on Sun Jan 20, 2008 11:02 am, edited 3 times in total.