Item: AU-BA-BF Alloy Ute Roll Bars, tonneau, support bars
Price: 600 ono
Type: Part
Condition: Used
Description: Hi guys.
I just bought a hardcover so my bars, tonneau and tonneau supports are up for sale.
The bars are in great condition. No dints or deep scratches, and i'll polish them up for the buyer. All fitting bolts, brackets etc are included.
The tonneau is in reasonable condition. It had a small tear in the back left corner (about an inch long) but this has been repaired so its barely noticable, and its got some loose stitching in places but nothing really bad/hanging off.
The supports are in good condition.
I'm looking for $600 ono which is what I paid for them about 6 months ago. I'm on the Central Coast in NSW so pickup is prefered but I might be able to arange postage etc etc depending on your location.
PM me, reply here, email me (
zyweik@hotmail.com
) or call 0404 982 229
Pics: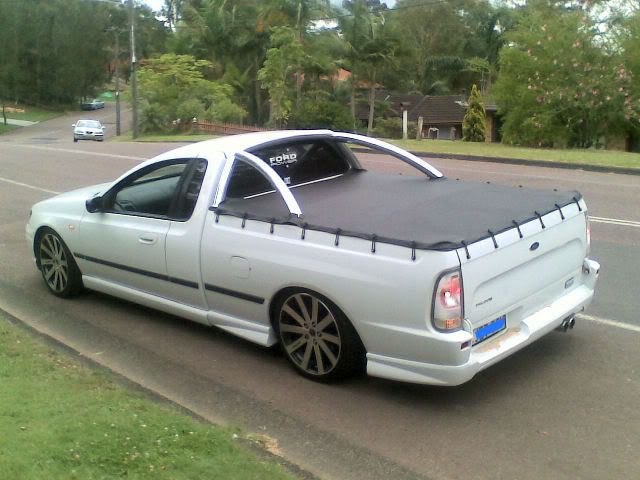 I'm also told it will fit older falcon utes, but I havn't personally tried this:
I'll get some more detailed pics in the light tomorrow..
Cheers.
Last edited by zyweik on Wed Mar 11, 2009 5:51 pm, edited 1 time in total.