hey people, thinking of selling my ef..
Locateded in Sunbury or Belgrave..
1996 EF Gli
Engine:
185kw EL2 XR8 Driveline..
Explorer manifold, ported lower
xr8/el gt ceramic coated extractors
Au GT40P heads, 1.7 roller rockers
Au 65mm? throttle body + Au MAF
XR8 4sp auto
Alloy tailshaft
3.45lsd
Lowered with
Pedders shortened shocks
SL front SSL rear springs
Adjustable 'ratchet' camber kit
Biggest whiteline rear sway bar (non adjustable)
also has cruise control + dash with the extra gauges
pioneer cd player
This thing has been a good car, gets resonable economy and its very reliable! has never broken down or really had any problems.
The body and paint is pretty good, the front bar has a scuff/bad spot on the l/h side and the rear bar has a couple of marks.. but its a clean looking car.
I have 2 exhausts for it, the one thats on there is a 2.5inch and its pretty loud. the other is a twin 2inch or something thats fairly quiet. The tyres are ok but one has wear on the outside.. i have others to replace it if needed.
Inside its pretty much standard Gli. the drivers seat is getting pretty worn and the steering wheel is a bit funny on the top.
Its done 199,900km on this dash but the car has done about 245,000km. the driveline would have about 165,000km on it now too.
also i'm trying to find some new rocker covers as the ones on it had to be panel beated to fit the roller rockers.. so they look crap!
car has had 1 run only at the drags (couldn't be bothered lining up again!), it did a 14.7@95mph so it goes pretty well for what it is
rwc negotiable
$5000
i'll try and get some more pics on the weekend..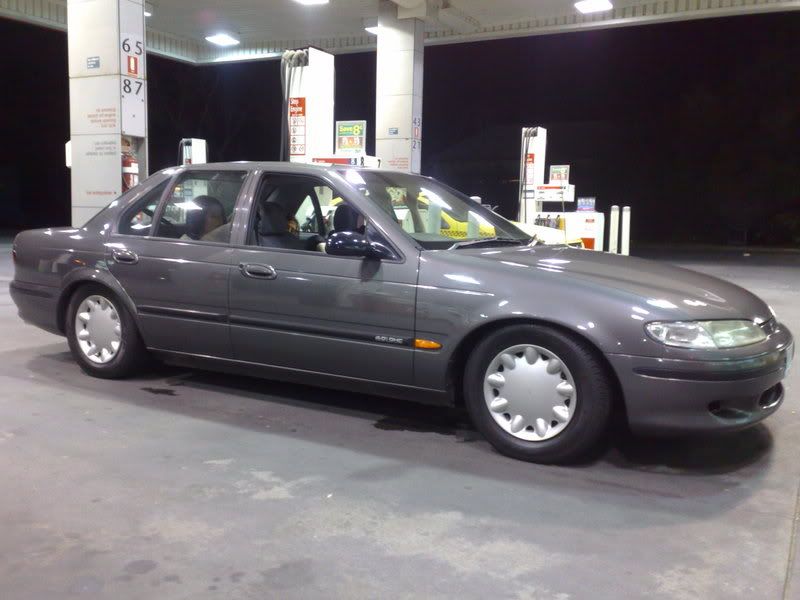 Old MAF in this pic..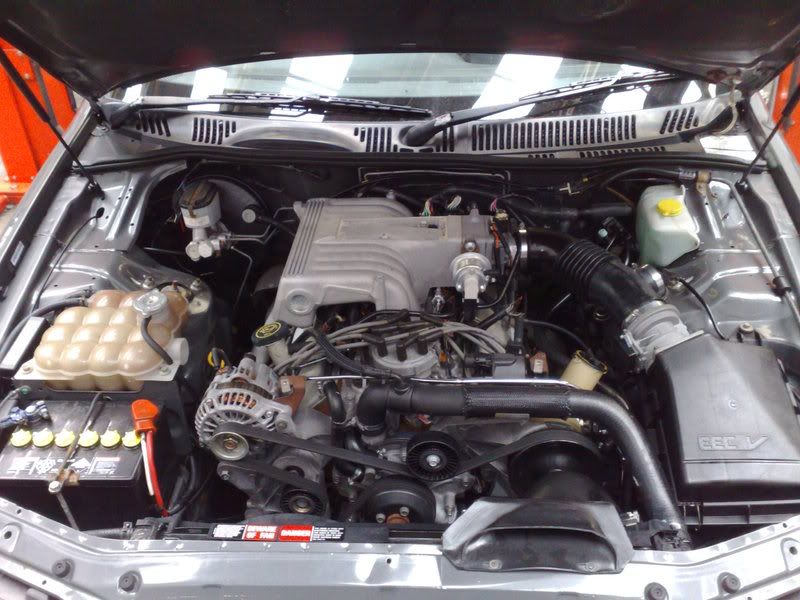 _________________
EF V8T 11.54 @118mph