G'day Guys,
My pride and joy 1991 NC fairlane ghia
someone ran up my a*** at about 20km/h it has a cracked rear bumper. thats about it as far as i can see.
the insurance company put it in the too hard basket and just paid me out (not what its worth if you ask me)
Initially i was told that it wouldnt be put on any register and i can just drive it around anyway. so i just put a brand new $130 battery and new "old" alternator in $85 from a wreckers with 3mo wty.
when i recieved my payout the letter indicated that it would need to be re-rwc ect before its to be re-registered and driven.
Since i was thinking of upgrading anyway i thought id just get rid of it. after calling a couple of wreckers they have offered me $650 picked up from my place.
so I am after $750 only for a quick private sale. at the time the guy from the pannel beaters offered to buy it for $1000 but i didnt want to sell as i thought i could keep driving it. Now he has bought something else.
Car Stats.
1991 Ford NC Fairlane Ghia
4sp auto
220,000km
AU engine purchased 2 years ago with 80,000kms on it now the engine has about 100,000kms on it
the car did a headgasket so i decided to get an AU one put in. i paid over 2grand to have it installed by king st customs in airport west
LPG system with 18month old Poliauto (reciept somewhere for $600) converter
Pacemaker 4499 headers and modified cat
2.5" redback exhaust with SS tip
factory HD towpack with additional transmission cooler
interior is and exterior in vgc for is age. good paint. some sctratches and blemishes though
has a pioneer mp3/cd player and kenwood speakers
tinted windows
now with the standard wheels and 4 rwc tyres
stock springs but comes with additional "low" rear kind springs (2nd hand never fitted)
brake pads and disks done within the last 2 years
I will add a pick of the cracked bumper tonight. it really isnt that bad and i would drive it like that but may need to be tidied up for a rwc/inspection.
this car has $$$ of parts on it and a strong engine/gas system. It goes 300km for $25 of gas and is well worth someone who has the time to keep it going or part it out (not me)
ie:
4499 extractors ~300
exaust ~200
Gas system ~500
Au Engine (100,00kms) ~400
Wheels & tyres ~300
interior ~300
sound system ~100
NOTE i am not parting it out as i dont have the time/space to
pics before the accident are in my gallery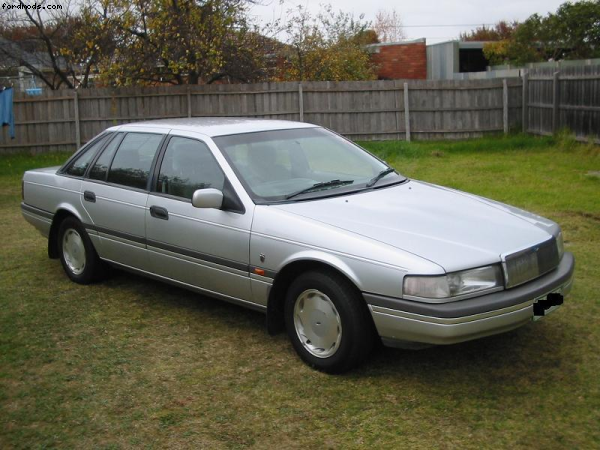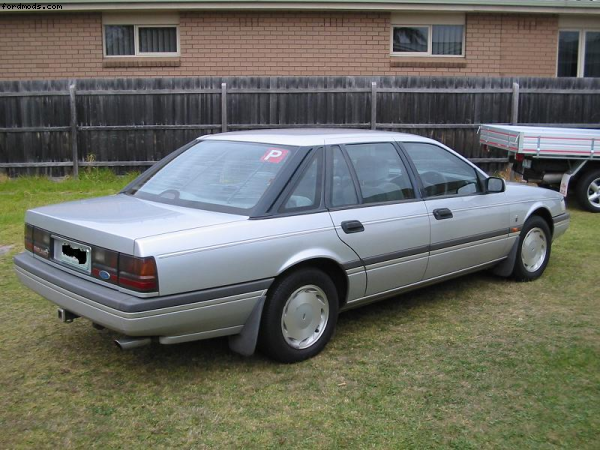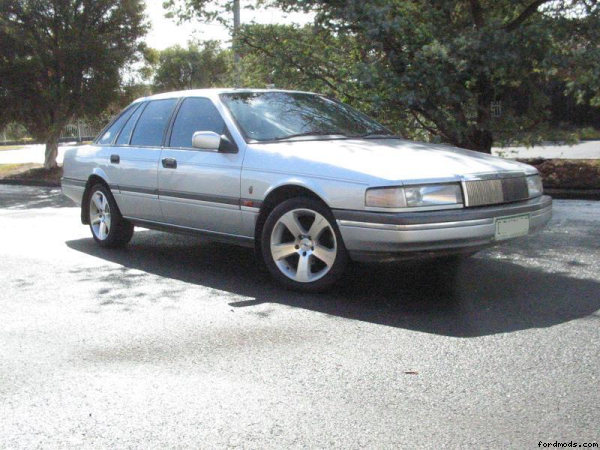 one elec window not working and when i put the speakers in 2 years ago i broke off one of the door lock knobs... so sometimes with the central locking the doors dont lock, im sure its an easy fix but it never bothered me as it was insured and i live in a safe area.
let me know as I am looking for a quick sale so i can park a BA in its place
will be going to the wreckers soon.
$750 for a quick sale
Cheers
Ben
_________________
NC Fairlane Ghia. AU engine. Pacemaker 4499. 2.5" Redback Zorst, tints, red dash. 17in ba xr (e-series). Suzuki Across (suzi) Sexy in Black
Last edited by SlickNCGhia on Tue Jun 23, 2009 3:13 pm, edited 1 time in total.