Acquired a '94 ED Fairmont to strip for parts, yet another car with a BHG
It is Cobalt Blue (colour code C9) with gray velour interior (code G1), with full electrics, climate control and cruise control. The body is reasonable and straight, good shocks and brakes all 'round. It has done 303k, however I think the trans has been rebuilt or replaced with a low-k trans because it is a very smooth trans.
All parts available, if not listed please ask.
Bonnet - $20 (pressure dent near grille)
Front Bumper - $20 (straight as, but cracked on lower bar)
Front guards - $30ea
Doors - $30ea
Headlights - $40pair
Boot - $40
Rear Bumper - $40
Boot Garnish - $30 (Fairmont Spec)
Taillights - $40pair
High Series Instrument Cluster - $40
Steering Wheel with cruise buttons - $20
Centre Console, average condition, no p/w switches - $5
Velour Seats - $75
Velour Door Trims - $50
P/W regulators - $15ea
Carpet, average cond - $10
Hoodlining, exc cond - $40
A, B, C pillar trims - $10pair
Trans - $250
Diff Centre - $50
Radiator - $70
Alternator - $40
Coolant bottle with sensor - $40
Wiper bottle - $10
ECU - $20
BCM - $20
15" ROH mags with 60-80% tyres all round - $350ono (or $200 and a set of stockies with good tyres)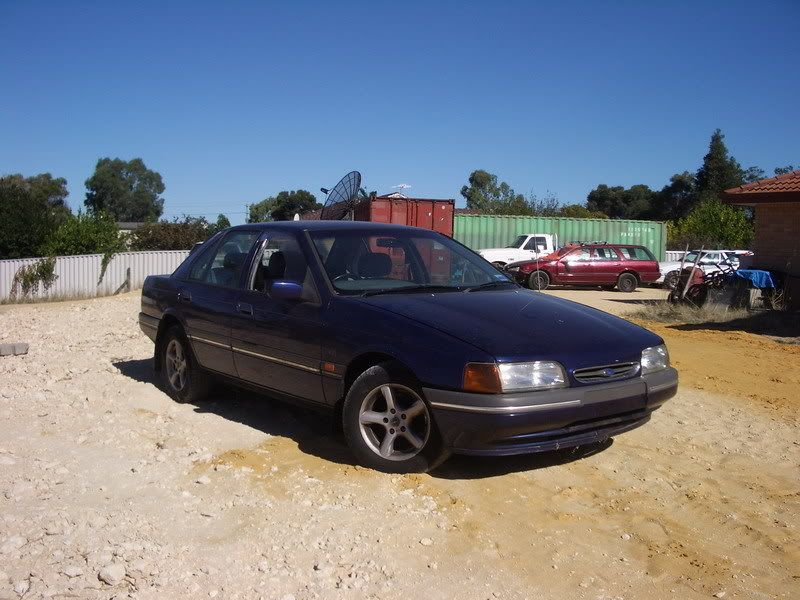 Please ask for any more specific pic's if you're interested in anything
_________________