hey every1. an unfortunate expense has come up so i need every penny i can get. i want to move this pile of crap on my desk
amd 3700+
IDE DVD Reader/Writer Black
4 Sticks of DDR1 RAM (totaling 3gb, can check individual sticks if any interest)
abit av8 motherboard - sata doesnt work so no good to me got backplate and box
EF/L remote - Boot Button only
nokia 3120 - charger, case
nokia 2610 - locked to telstra - charger
nokia 6288 - shattered screen - no battery - usb cable - headset
ipod headset remote. this is to suit the black and white screen gen with the click wheel
logitech x-240 speakers - box and all cables.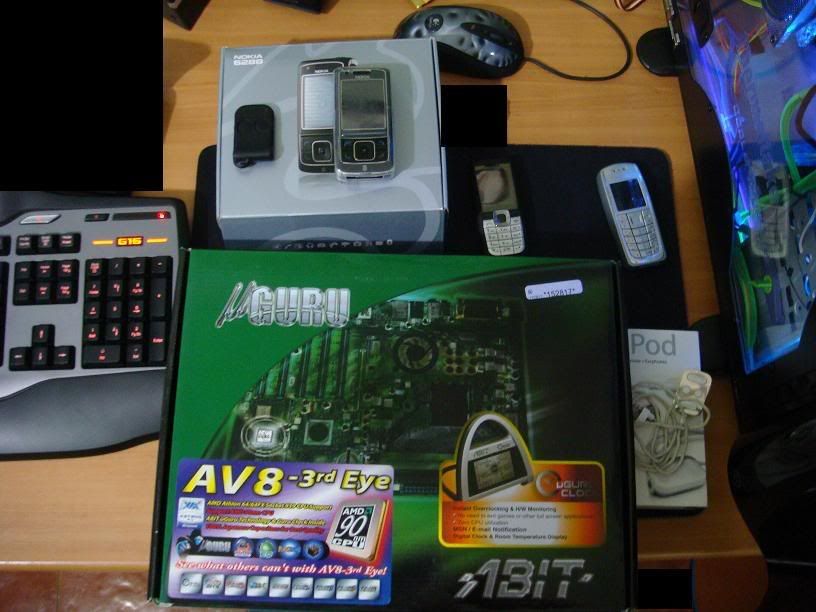 make some offers guys i want this stuff gone.
also will consider selling my 1 month old Logitech X-240 speakers if the right offer is made. prefer pickups from canning vale or willetton. not expecting much interest in it really but 1 mans junk is another mans treasure. cheers
Last edited by BF XR on Sat Oct 11, 2008 3:04 pm, edited 2 times in total.