hey everyone,
i have a Yamaha YZ250f that i am selling becuase i dont really get time to ride it.
its an 2002 model
all plastics and stickers are in good condition, runs excellent, goes awesome. has just recently had a valve adjustment.
has a vortex ignition also comes with standard one to. has aftermarket pipe. and standard pipe. service manual etc included
tires in good condition
needs chain and sprokets but will be inluded in price
have helmet, gloves, service stand and 10L jerry can available if wanted.
asking $4500 ono
0429 421 184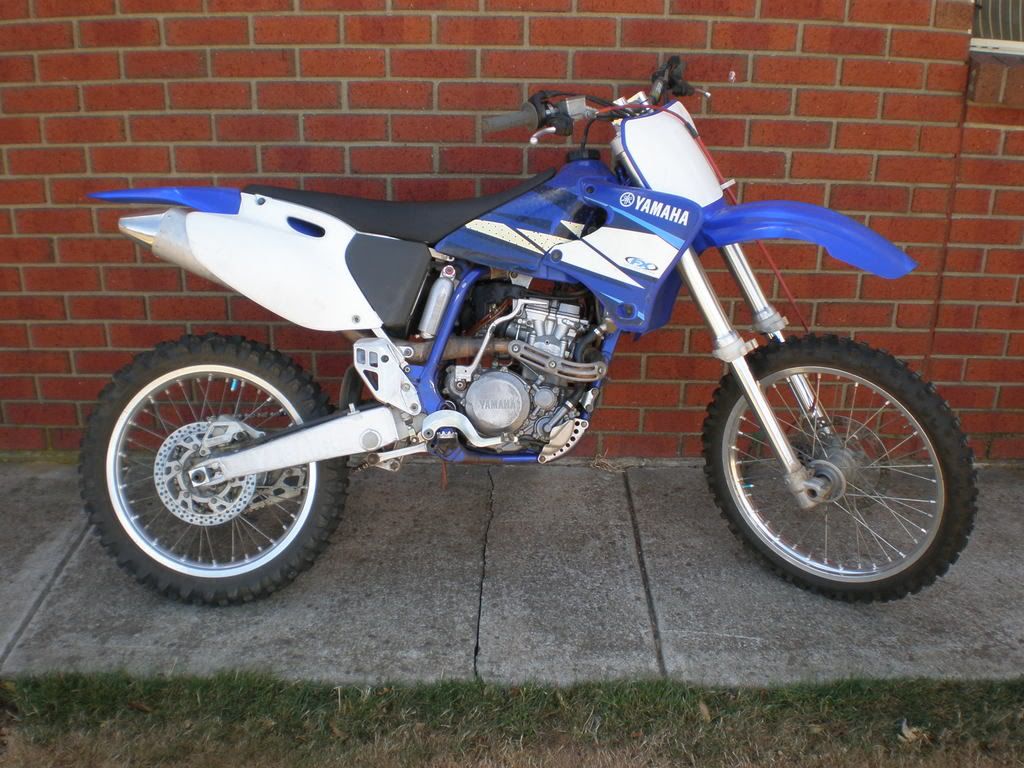 _________________
EF 2 Futura 5spd
Lukey 2.5" cat back, King Spring Super lows, 16" FTR's, Factory LSD.