Hi There,
Yeah I have done it. A couple of times lol.
there should be a build thread somewhere on AFF.
Started in 2005 or 2006, finished in 2007. Been driving it since, has 222rwkw.
Used a Landi Renzo SECSIC81SM+P converter - good for 300 fwhp N/A and ??? forced.
Geoff from SNORT helped me to set up the balance pipe well, migged in a 1/2 - 3/4 inch pipe at 45 degree. see pic below.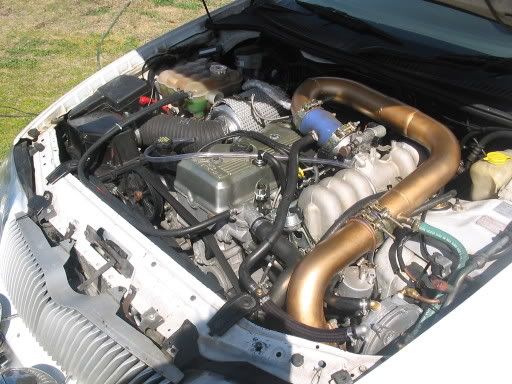 _________________
Turbo AU falcon LPG 222.5 RWKW.
BAMKII XR6T with SVI - the first one!.
CR500E - Road registered CR500
VF1000R Mid 80's racer built as a HMP special
T88 Turbo XT Falcon with 351 Cleveland (mothballed)