ahhh you are the creater of the manifold that enspired me to have a go
guys, there are a few options with this sort of setup.
the J pipe - which i think you should still weld a 3 bolt 2.5" plange to the standard exit point then make the pipe out of thick walled butt weld steam pipe.
welding the flange straight to the manifold
or welding a length of pipe to the side of the manifold
the J pipe will actually flow more than the flange or pipe off the side of the manifold, but it is a bit more work weaving the pipe around the steering bits.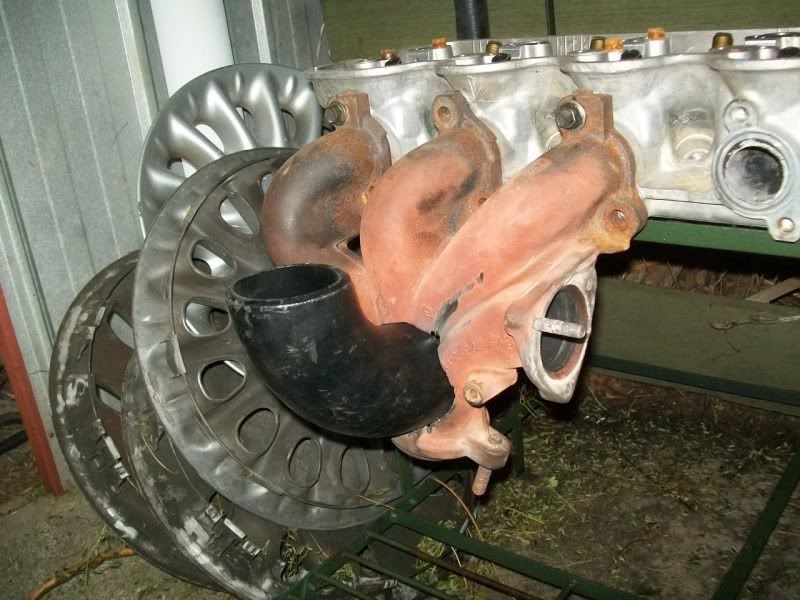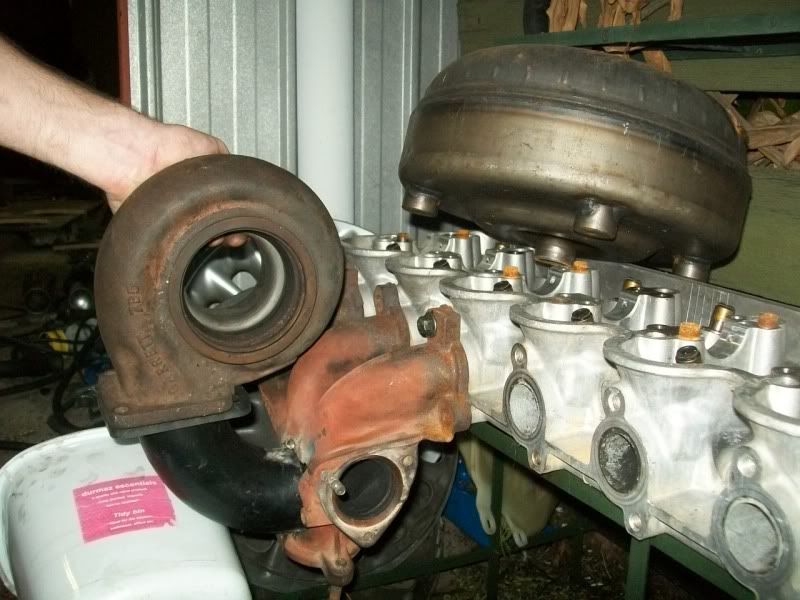 i actually angled the pipe forward before welding, and came up with this.
i will weld a flange to the standard exit point for the gate.
the cast iron/steel can be welded quite easily, you just need to preheat the metal well and let it cool over a long length of time.
props to doing this 5 years ago, im sure alot of people told you this couldnt be done (as a few people told me lol) but it obviously does alrite!
for guys wanting to have go, get into it, manifolds are cheap and so is time.
if you fk it up, im sure you will still learn something along the way.
or pm me as im making up a few of these to sell
im also going to make up a few J pipes out of the thick walled steam pipe, so i will update here once i have done a few of them.
_________________
XG Panelvan
mild engine, EL ECU & J3, HI6 & MSD coil

in the shed - .595" lift cam, GT4202, forged AU engine, ems 4424 ecu, glide & 5500 stall - next-bellhousing

XH ute daily - DOHC BA XR6 engine, T5, AU3 ECU, J3 chip, wideband & logger, ported BBM, 3" intake