before you cop a barrage of abuse ...
did you even use the search function?????
i did even before i started mine and the hard questions i then asked about..
dont need forgies n that s**t unless ure planning on running big numbers..
stock bottom ends in good cond can handle upto 15psi safely - depending on tune IIRC..
im running 10psi and my motors in mint cond..
you need dollars, and plenty of them. mine ended up at about $8000 -9000 all up ..do s**t yourself and you can save more dollars...
some of the other more experienced turbo boys on here can let you know more..
i forgot to add--- IF YOU BUY CHEAP s**t PARTS THEN THATS WHAT YOU'LL END UP WITH as your sitting on the side of the road with smoke pouring out from everywhere..
_________________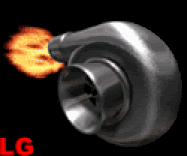 15 PSI OF BOOSTED GHIA GOODNESS!!!
Last edited by low ghia on Mon Aug 04, 2008 5:11 pm, edited 1 time in total.