Hi all,
Got a bit done today.... first up is the TFI module.. mounted to a heat sink with thermal grease.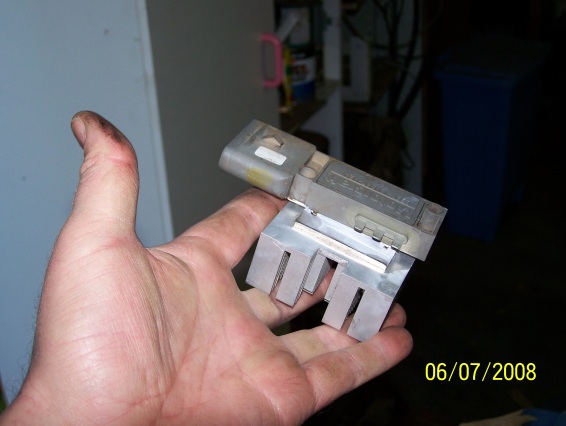 Should keep it nice and cool.. will be mounting it only inchs from it's original location to keep the wiring standard.
Now the fun stuff.... I made this bracket from the EA air con belt tensioner and some 3mm ribbon steel.. there are 3 bolt locations that I have added. one goes to the front mount bolt of the supercharger, one goes under the factory EL tensioner top bolt. (ground off the 3mm spacer that was there and used this instead) and last one goes down on the bottom timing cover bolt on that side.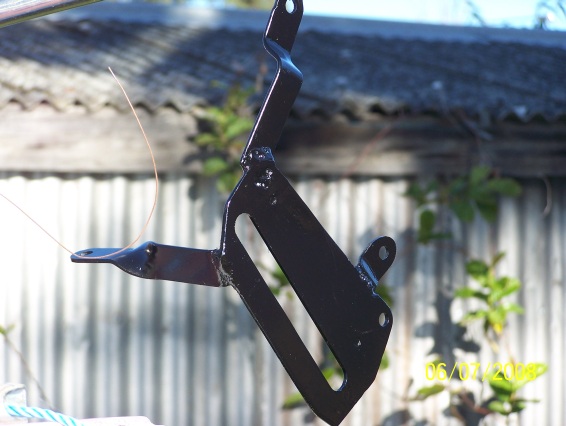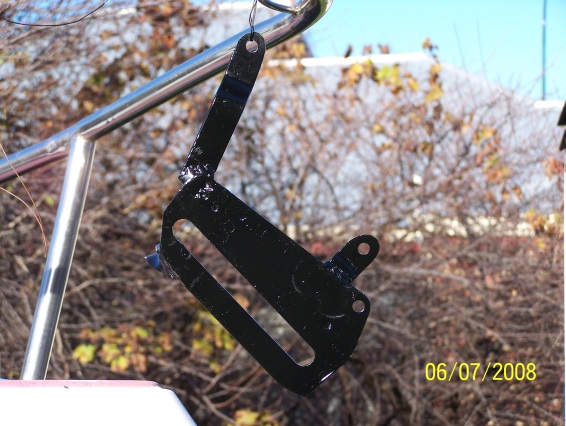 Doesn't look all that impressive off the engine, so here is one I prepared earlier..
I should add that this could probably have been done a few different ways.. I choose this method for 2 reasons.. 1 is that it helps hide the charger, and two (the most important) is that it significantly increases belt contact on the charger pulley.
You can see the top and bottom bolts here, but not really the one to the immediate left of the top of the bracket where it goes under the closest bolt.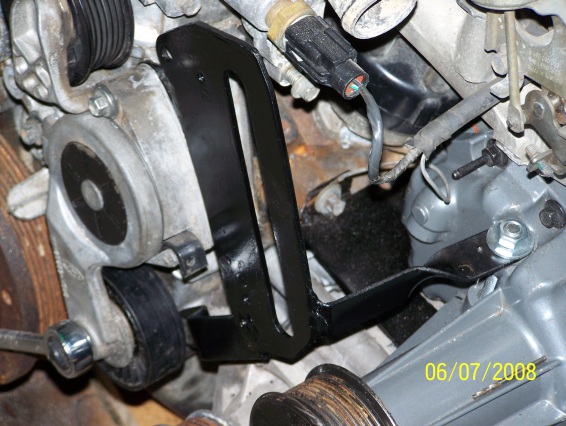 Here is a closeup of the bottom mount point.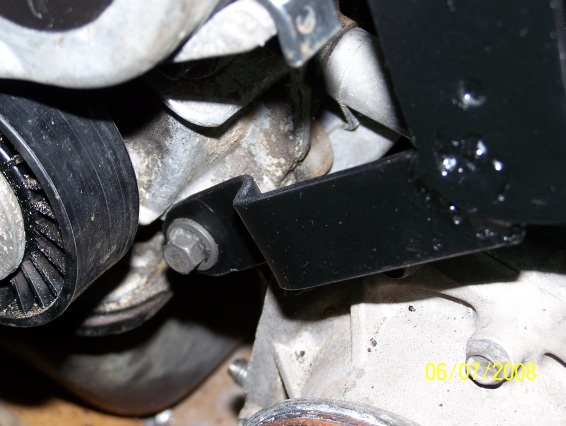 The mounting is rock solid as it's anchord in just about every direction.
Here is the new plate in place with the Suburban belt on and tensioned by the factory tensioner. (this new addition gives me a manual tensioner to use as well as the spring loaded factory one... might be handy as it gives me a range of belts that will fit now.)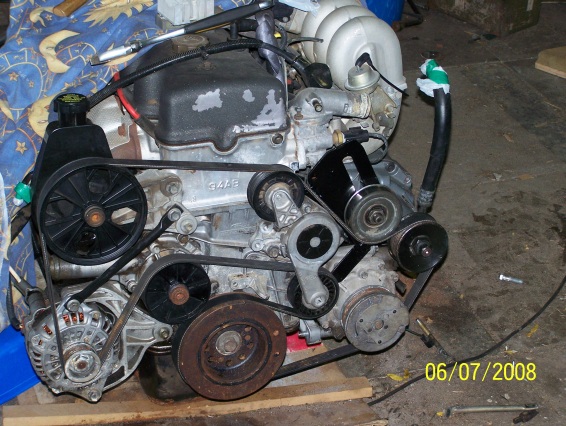 Below is a side view of the install showing my remarkable guestimate as to the belt alignment.. I did not measure it, and yet it the belt groves line up with the exact middle of the chargers pulley (the charger has an 8pk pulley so there is one grove left on either side, so it lined up spot on.)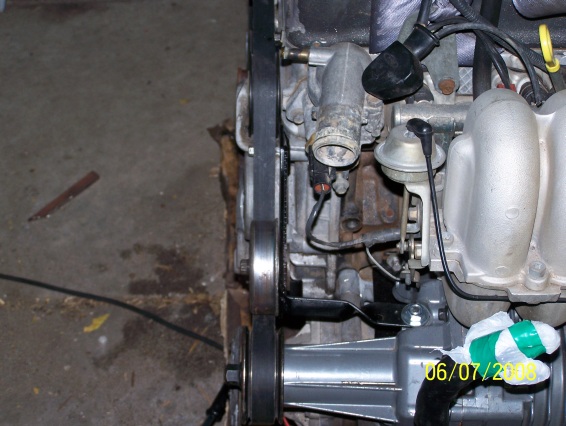 Lastly a front view with the cover back on.. the charger is pretty well hidden, once you put a radiator in front of it, a radiator hose over it and a flat black pulley cover over the nose, it will be nearly impossible to tell it is there.
Thoughts? Have I missed anything folks?