You can see how I got mine in here: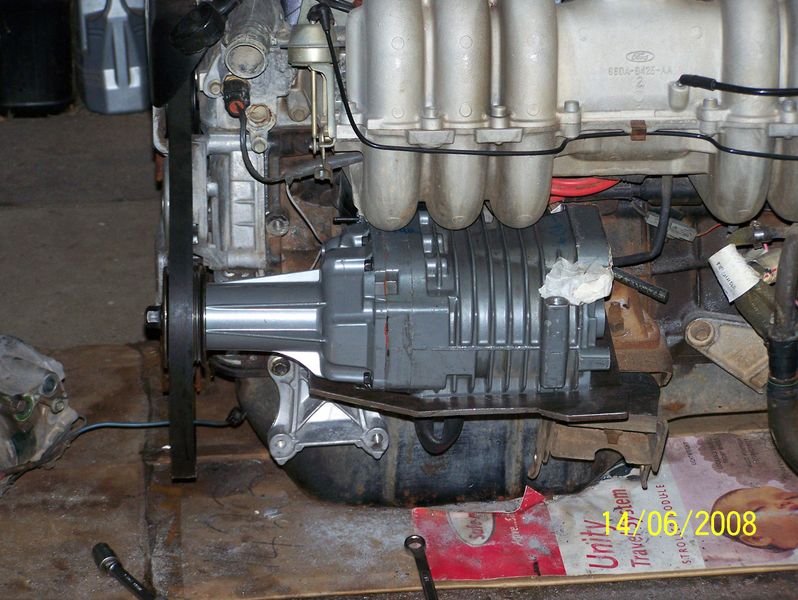 and here from the top down: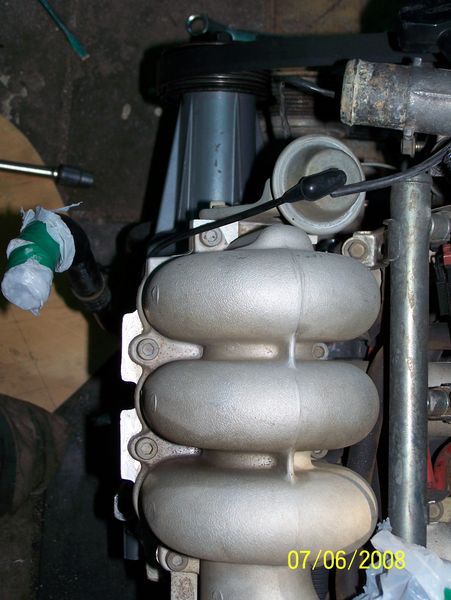 Is your air con bracket from an EA? If not, you need to get one as it lowers the air con by nearly 2 inches. It's in this thread somewhere, I had to grind a non essential corner off the air con bracket and the tiny lug under the BBM and the small corner of the engine mount housing. but it fit in nicely and your charger looks identical to mine so it should fit likewise. It sits right up near the dizzy.. in fact in my case I remote mounted the TFI module (by getting a dead TFI module and hollowing it out and running the wires from in it to the remote one. no hassles with that, but it allowed the charger to sit right in so it was completely under the BBM and above the engine mount. Piece of cake.
If I find a really tidy EL XR for sale for the right price I will continue this project and it may get a speed boost by getting a car that already has half the stuff I was doing to mine done... (I'm hoping for a tidy manual XR6, preferably blue, preferably with a sunroof for around the 4 or 5 grand mark.) I don't care about the engine condition to be honest as my engine is nearly new and would be going in. (as would the full Ghia interior, the FG seats and other bits and pieces).
If I can't find a tiny EL Xr6 in time that I like.. I'll end up getting the BA XR6 turbo as I can't ride my push bike to work indefinitely.