Ok, some size up photos..
Here is a general one that shows the relative lengths..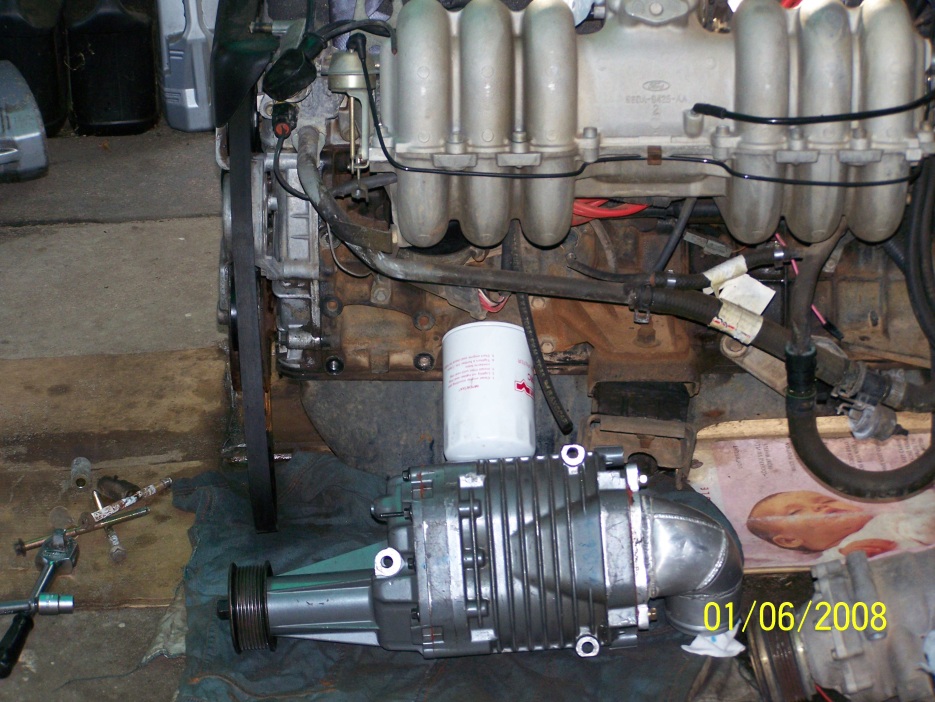 As you can see, the charger is bigger than it looks by itself.
This conversion might actually work better with the BBM manifold than it would have with the Log.. if only because the log sits lower. (god knows where I'm gonna put the air compressor later though.. probably under the SC if the oil filter is moved away.
Now, if the charger was to sit at the same angle that the oil filter is now.. the only things stopping it are the metal heater pipe (which I've already bent up out of the way) and the cable plug on the dizzy... which I might be able to do something about.
Almost positive it will fit.. I may have to swap that side to a standard ED engine mount though as they are smaller and might give me more clearance.
Here is a closer shot, keep in mind that the heater pipe has since been easily moved upwards a few inchs out of the way.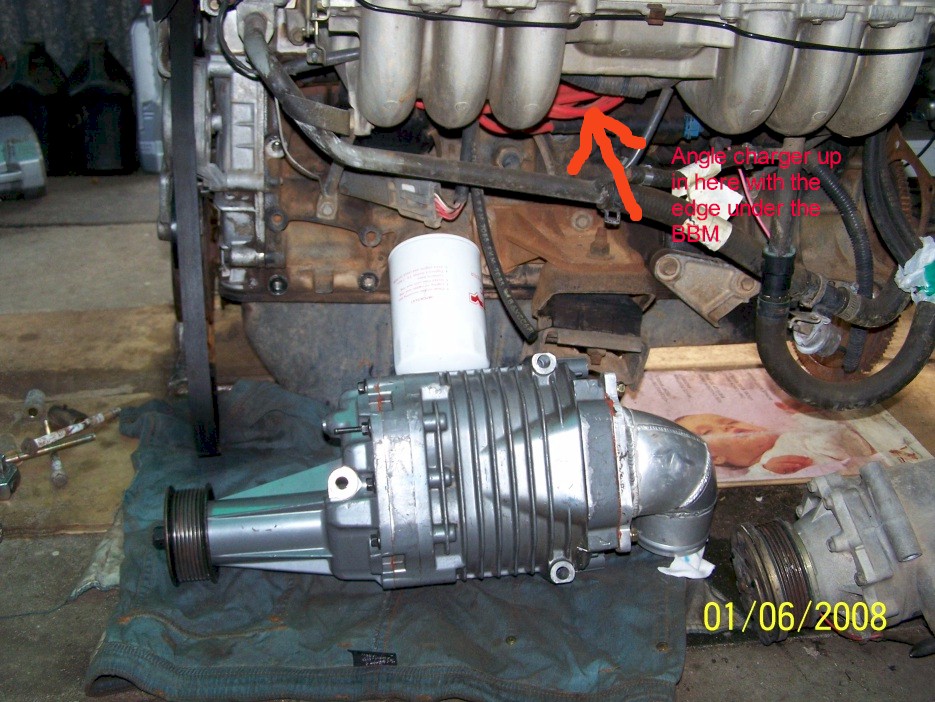 I seriously doubt this would be doable with the log manifold, but with the BBM, I might just be able to make one big plate and from that mount the charger (angled in) and the compressor under it. I won't know about the compressor until I check the clearances at the top edge of the sump to the body rails.
Not sure what I can do about the connector for the Dizzy.. I have a spare to play with, so will see.
Thoughts anyone?
The first step I can see here, is to get an oil filter re-locater kit and get the oil filter out of there.. then I can get the outlet pipes on the M90 changed to suit the new position (back one needs to be turned around)
Fun.... if worse comes to worse,, maybe I'll go looking for an electric compressor and ditch the mechanicle one altogether.. that might even allow me to keep the existing belt arrangement altogether.
Here is my two minute image edit, to see if I can get an idea of how it would fit.. both items are two scale too so it will be moderately accurate.