Having fun now.
OK, turns out this is going to be easier than I expected. I've installed the engine part of the remote oil filter kit.. and I did some playing and made a very interesting discovery.
**** With an EA-ED air con bracket installed on the EL motor with the BBM manifold.. the Eaton M90 supercharger fits right in the gap. *****
All I had to do was grind off one under hanging mounting point for a stabilizer bar and the very front bottom of the BBM (about 1cm off) and in she went.
I have to make a mounting bracket yet, but I got excited when I saw it because it means I get to keep my air compressor where it belongs.
Some Photographic evidence.
Top View so you can see how little it sticks out from the BBM: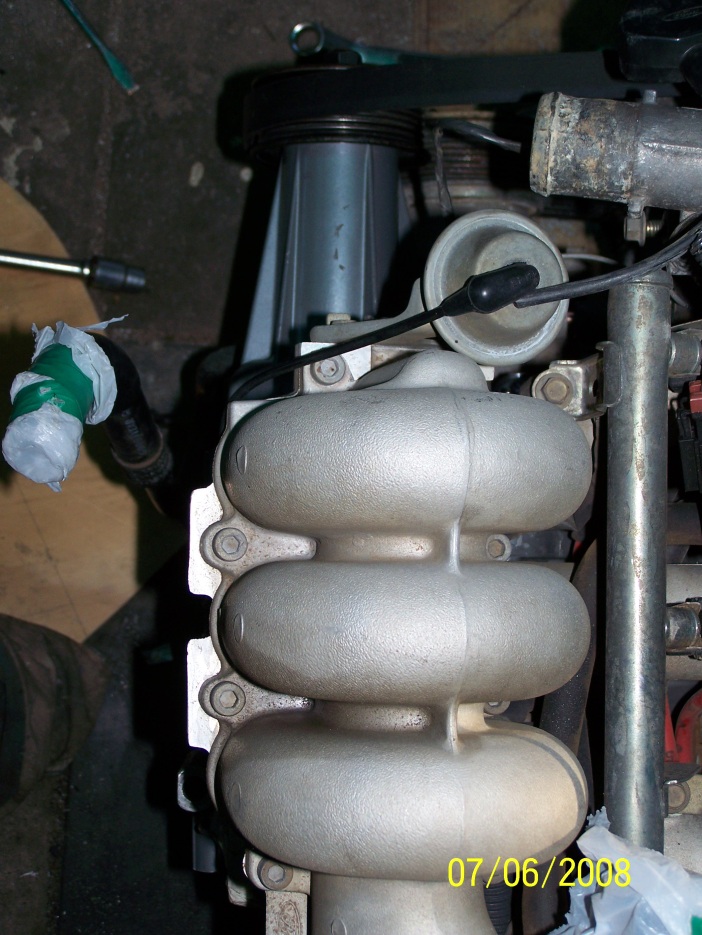 Front view. The belt is not right obviously, and I will need a longer one to have air con and charger..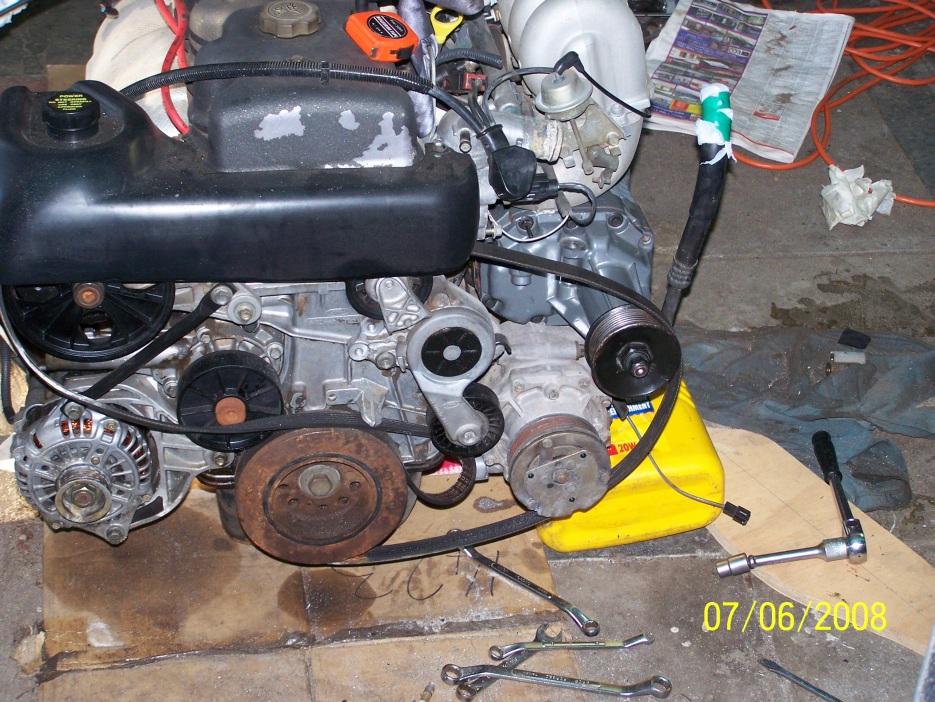 Side view so you can see where the oil filter was (the loop of hose is from the re-locator) That area is where the outlet of the charger goes so I can run it straight to the intercooler with a very short and mostly hidden bit of pipe. You can also see how there is a ton of space where the inlet is as well and my bracket is well positioned to feed that from an EL air box when I find one.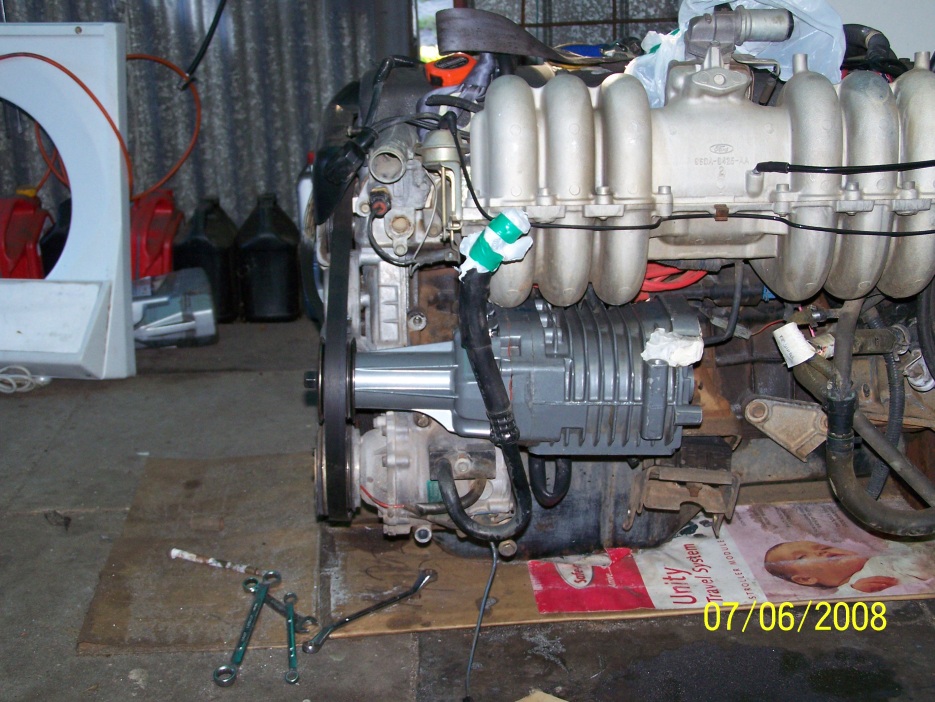 Before, it was mostly speculation and some rough measurements. Now however, I am positive that I can get this done and working in that position. And it didn't require any major mods other than the oil filter relocation.
thoughts?