Hi Folks,
This just arrived in the mail for me.: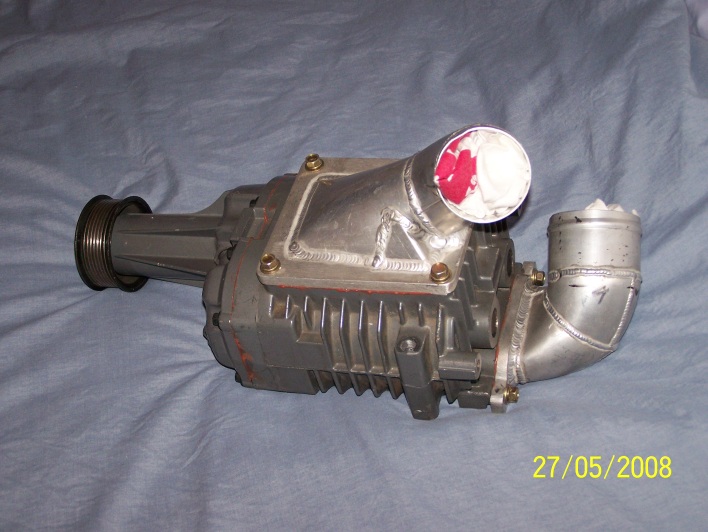 One of the reasons I wanted this one is because the work of making the flanges has been done already.. but I have some questions...
1. How do you tell if a charger like the M90 is in good condition? I can't feel any slack in the bearings.. but what else should I check for?
2. I got a bypass valve with it. (says bosch)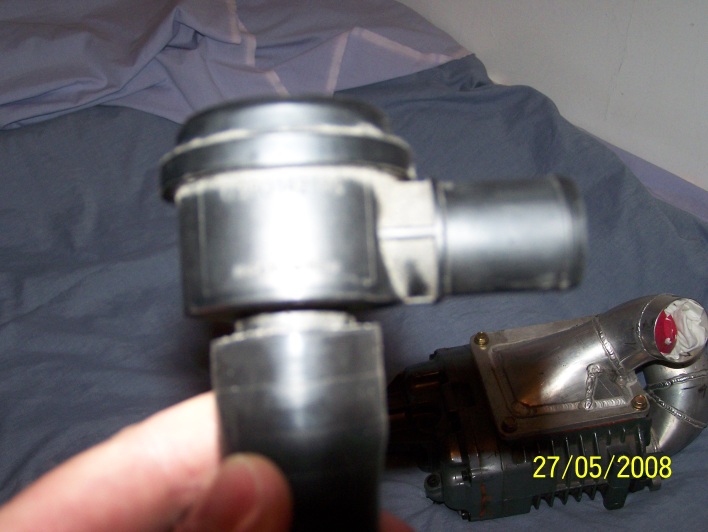 another view of it...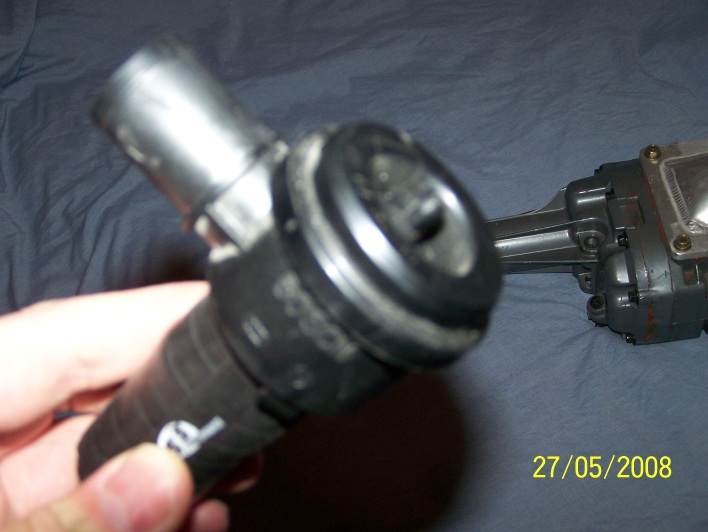 Where does that thing go.. what does it do and what is the little vac hose socket on the top for???
Lastly, this is the intake manifold I'll be fitting it to...
(though it will be on the EL motor... not the EA as you see it there.)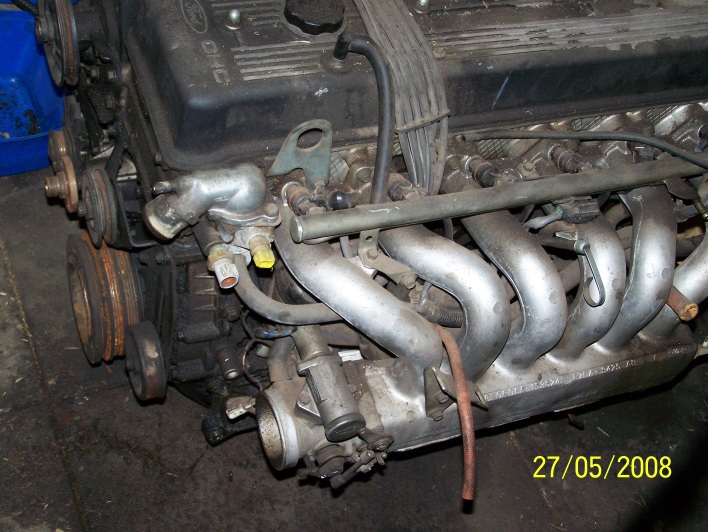 If I could do something about the fuel rail.. things would go allot easier.. but I'm not sure what I can do.. has anyone found an alternative means that would make fitting easier?
On the weekend I plan to start measuring up and fabricating brackets and stuff.. was looking for some ideas or suggestions.... (I know about XPpaul and have all his pictures..)
last of all, other than the ducting and intercooler.. what else do I need?
At the start I plan to keep the boost very low.. then later on as funds permit I will add rising rate reg and stuff... I guess I'm asking what other stuff I will need or should have and would sort of boost should I run everything else still standard.. (has a new fuel pump, but its a standard bosch) ECU will probably be the EL one I have here to begin with.. I'm just not sure how it will handle not having the BBM manifold anymore.
I did this more for fun and experimentation than brute HP.. so I'll be taking my time with it.. but a boost would still be nice..
any suggestions folks?
rgds
Frank