pinkbits8u wrote:
when started i held it for about 10 mins at 2500revs , ive never had a prob with this in the past until now , previousl;y when running in new engines ive used running in oil , this time as it wasnt a new engine i used normal oil with the moly on the parts only
sounds like you done all the right things, any indication of what went first?
and also what are the faces of the lifters like, if you can get em out, I have seen lifters that have been re-faced been to thin on the running surface colapse and sieze the cam causing all of this aswel?
if you need any clevo parts PM me as I have a few spares and might be able to help y' out.
kenny
_________________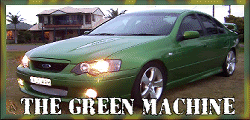 IF YOU HAVE IT UNDER CONTROL
YOU SIMPLY DON'T HAVE ENOUGH POWER!!!
Detroit 8V71 for sale, taking offers