xr8ute wrote:
Good work Kenny. Thats impressive flow considering the port size is still 155cc...

Hows the exhaust flow?

Any chance you can post the flow rates in .100" increments?
EX max flow @ 28'' 178 cfm ,the work started with the ex to determine how far to take the inlet ports
inlet @ .1'' 65cfm , .2'' 126cfm , .3'' 161cfm ,.4 189cfm, .5'' 206cfm .6'' 237cfm.
Due to the small volume on the exhaust ports, it is essential to keep them small, DO NOT GRIND THEM BIG even though it can be done ,it has dramatic results on low lift flow causing an imballance between in/ex ratios
The HO lower manifold can be transformed into a good flowing unit if you have the time/ patience to fix the bends in # 1&5, from the factory they only flow 150cfm while #8 flows 210cfm
EX flow chart.
.1'' 57cfm, .2''93cfm .3''128cfm, .4''151cfm, .5'' 163, .6'' 178cfm
the last step on the ex lowered the low lift flows a little, so it was determined to pull up before lowering avg flow
this project has been time consuming with aprox 100hrs gone into the heads alone, but good results were achived within 10 hrs
I would like to thank mouseporting for pointing me in the right direction from the beginning
cheers kenny
Attachments:
File comment: inlet
e7 2.jpg [ 150.22 KiB | Viewed 43 times ]
_________________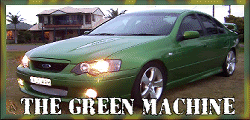 IF YOU HAVE IT UNDER CONTROL
YOU SIMPLY DON'T HAVE ENOUGH POWER!!!
Detroit 8V71 for sale, taking offers